Level
Up!
How to Build a Profitable Social Selling Business with Becky Launder
How to Build a Profitable Social Selling Business
3+3+3=3000 Business Building Formula
The Reachout Plan to Nurture your Relationships into Customers
We're back with Becky's fourth lesson and her incredible 3+3+3 = 3000 Business Building Formula. Becky talks you through creating an action plan of who to reach out to and when so you can start over 3000 conversations a year.
Discover
How 3+3+3=3000
What to say when you reach out to people
Why you're not selling when you're reaching out
In this next lesson, we're going to talk about my 3 plus 3 plus 3 equals 3,000 business building formula. Now that was a lot of numbers. Don't worry, I'm going to break it all down for you.
But this formula was specifically created in order for you to build intentional relationships with potential customers, new customers, as well as potential teammates to join your team. And the reality is you've entered direct sales, network marketing – this is a relationship building business, right? That is what it is all about at its core. People shop with you because they like you. People continue to shop with you because you're not a big box store and you can serve them in a way that others can't. You're going to treat those customers like VIPs, and they're going to keep coming back time and time again.
So using those 3 plus 3 plus 3 equals 3,000 method, is again going to keep you being intentional about building your sales pipeline. So you always have somebody to talk to you. You always have somebody new in your network.
So this is what it is.
First, three current customers. I want you to reach out to three current customers every single day, right? Pretty easy. Not too bad here. Three current customers. This could be checking in on an order. This could be checking in on how their kids are doing. So it doesn't have to be all business here, but we want to be intentional about building those relationships. So we're to go with three current customers.
The next one is going to be 3 potential customers. So this is three people that haven't shopped with you yet, but you have them on your radar and you can be real strategic here. If you know that you want to break into a specific neighborhood or a market or a friend, circle… picking and choosing potential customers to build relationships with is critical.
The next step is going to be 3 potential teammates. Now, full disclosure this is where people get a little hung up. They think, oh, you're going to make me talk to people that are not yet on my team. Yeah, so this is, again, where you can be really intentional about, you know, if that girl over there, that guy over there, they are a part of my team, we would just blow it up. So when you're reaching out to them, it again doesn't need to be business. It's just relationship building.
So here's where the math comes in. We have 3 plus 3 plus 3 equals 3,000. So what that means is when you do those 3 plus 3 plus 3, so nine reach outs on a daily basis over the course of the year. That is over 3,000 relationships and conversations that you're having related to your business.
So again, these are not cold messages. We're not sending hey girl messages or weird, spammy corporate graphics. We are genuinely being authentic and reaching out and being human and building relationships with people. It is that simple. I promise you, if you build the relationship first, that business will follow. It doesn't happen overnight. I wish. I wish that I had like a magic wand and it could just happen overnight. It's going to take some time, but it's so, so important to be intentional, and to make this part of your daily routine. So 3 plus 3 plus 3 equals 3,000 and you have built a super strong business.
Downloadable material
Suggested Articles
Becky Launder
Becky is the CEO + Co-Founder of Modern Direct Seller. Her professional background is in marketing strategy, leadership training and direct selling. With a Masters in Leadership and Management, she spent over a decade working in Operations and Marketing with an amazing company training leaders all across the world. Becky's direct sales biz began to skyrocket and she quickly abandoned the 9-5 desk job. She's a builder, loves coaching and training her team to success, is easily excited about #allthethings and has endless ideas.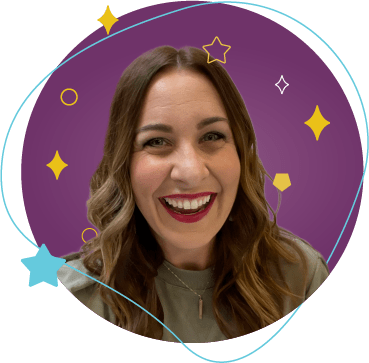 Next Lesson
Level
Up!
Other courses for you
LevelUP!
Sign up to get courses delivered straight to your inbox.
Every day we'll send you a new lesson hosted by an expert in their field. In just 2 minutes they'll give you a practical, takeaway tip on how to take your business to the next level.