Onboarding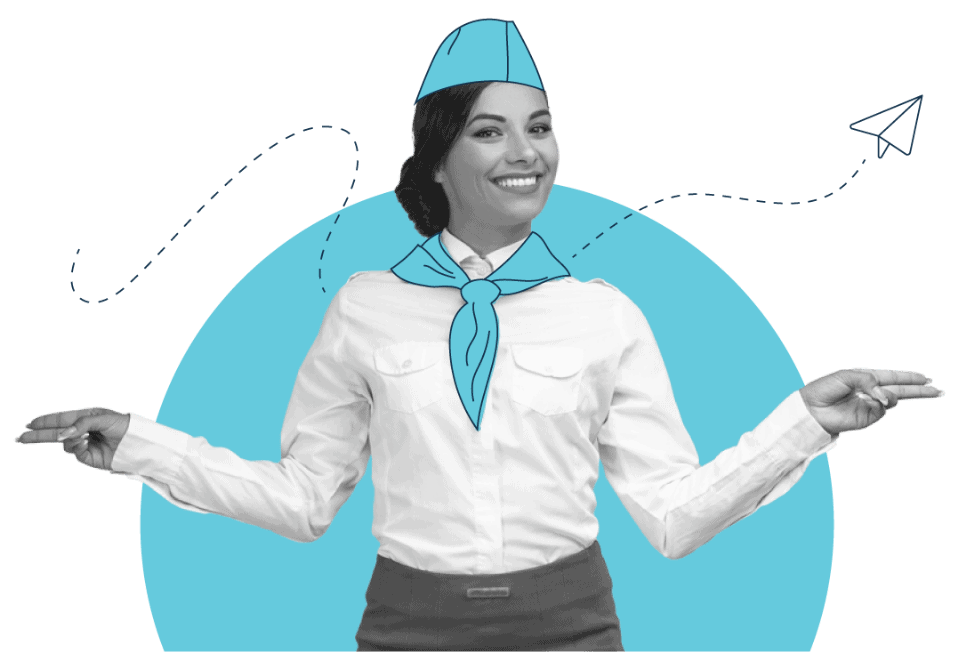 "
Finding the people who want to take the opportunity and run with it. Many new team members love the idea and the product, but get stuck in fear before taking the first step."
"
A simple 1-2-3 get started/on-boarding process"
"
Onboarding them. Need to personalize email or text sequence with mindset confidence"
"
Unexpected difficulties and lack of early discipline. Disconnect between personal commitment and initial onboarding requirements."
"
Better onboarding and support for leaders."
Overview
Field respondents to the Direct Sales Trends Survey, cited onboarding as one of the main reasons new consultants don't see success and inevitably churn. With the growing e-learning market and a significant investment in digital onboarding systems, what psychology-led, digital enablement can we apply to the direct sales onboarding process to ensure that sellers are set up for success in the first 30 days.
There are three reasons Onboarding is a major trend in this report.
Because the field consistently cited not knowing what they should be doing as a challenge
Because over 70% of corporate respondents identified better training, onboarding and mentorship as the greatest opportunity to reduce consultant churn in 2022
And, because the Global E-Learning Market is set to reach $457. 8 Billion by 2026 Report Linker
Creating an onboarding process that sets up the field for success requires expert consideration. It needs to be intuitive, easy to follow, adaptable and above all geared towards success for both the field and corporate from day 1. It's a huge undertaking. But, now that the field, corporate and technology is ready for this major overhaul, the time to rethink onboarding is now.
The time to rethink Onboarding is now.
Set the Tone from Day 1
When starting a new business, the number of questions is overwhelming. Some of them are about the products, the commission structure and the company, but also there are many more about how to run a business, develop sales skills, or what are the first steps in outreach, what tools and resources are available…
Too often onboarding means a PDF or set of articles for sellers to read through and follow, but with people's shortened attention spans, drive to get started and lack of time this often creates an information dump when the seller is already overwhelmed. (And that's just the business part on top of running a family, another job and other responsibilities!)
Consultants are
left wondering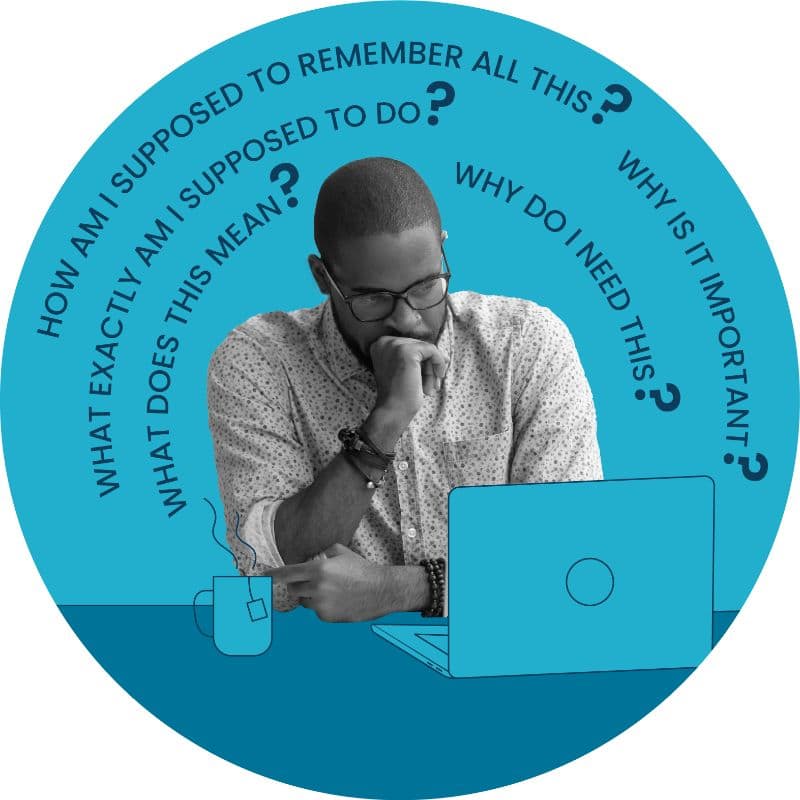 Because new consultants are so often overwhelmed with the current onboarding process, sometimes the field approach taken is that it's best not to give their team all the information at once and assure them that they'll learn as time goes on. But… with this approach, how do you know that all the relevant business building information will eventually reach every single member of the field?
Currently, onboarding is a one-shot opportunity. If done right, not only does it set consultants up for business success but it creates a relationship of trust between the field and whoever is delivering the training (if done right). Analyzing the field responses to 'what are your greatest challenges', one of the most recurring personal issues was time. An onboarding system needs to ensure the field doesn't feel like onboarding is wasting their time but instead it provides the opportunity to actually learn while doing.
Another issue is the variation in training from one leader to another. One respondent didn't even know if their leader was still working their business? Consistent communication, just-in-time support and learning over time is easier said than done for leaders that might have hundreds of people in their team.
And finally the format of learning materials. The current resources many direct sales organizations utilize are not fit for purpose in a modern learning environment. E-learning provides opportunities to reimagine how we learn best, to provide education in a variety of formats fitting the learning styles and life circumstances of the learner. This is absolutely critical in direct sales — it needs to be accessible on the go, leveraging micro-learning and be immediately applicable, driving confidence in the business and ensuring measurable results.
Now is the time for direct sales to get ahead of the game and revamp how direct sellers join their company. Let's take a look at the current offering compared to what's coming in 2022.
Traditional Learning VS Psychology-led E-Learning
With traditional learning, content is typically a chore
One-size-fits-all
Not attributed to specific actions
Delivered outside of the native environment
Scheduled outside of the flow of work
Topic-based with lots of information to take in
Not personalized to specific needs
Overwhelming and not immediately relevant
Day 1 with a PDF
Here's a PDF to read with all the information you need.
Lengthy Resource Complete with All the information
Easy to produce in house
Difficult to track and change all downloaded copies
Easily and quickly outdated
Day 7 with a PDF
Have you read the pdf yet?
With psychology-led, bespoke e-learning, content is an experience
Relevant
Attributes each outcome to a specific call to action
Personalized to address specific needs
Builds HABITS that engage users
Timely
Just-in-time, and just enough
Delivered where they work
Delivered in the flow of their work
Measures performance
Delivers performance insights
Personalized with continued engagement
Day 1 with a Digital Onboarding Program
Set up your account and you'll be guided through how to start your business.
Built around the needs and existing skills of the seller
Caters to human psychology
Proven to increase productivity and business revenue
Shortens learning time
Allows for timely delivery
Creates two way conversation
Provides invaluable data and feedback
Requires considerable time and resources to build
Day 7 with a Digital Onboarding Program
Congratulations! You've been running your business 1 whole week! Is there any area you feel like you need support on?
Phase 1 Onboarding Complete
Completed Compliance & Regulation training
Enrolled in Social Media training for beginners
Attended a Meet Corporate session
Day 14 with a Digital Onboarding Program
Wow, two weeks have gone by just like that. Let's review your progress. How are you feeling today?
Phase 2 Onboarding Complete
First reachout, first followup and first connect completed
The pdf was created in the early 1990s. Now some things created in the 1990s like google and text messaging we should keep, but would you consider using Nokia's first ever cellphone?
A pdf is good for holding a lot of information, but it has become something that people skim through. A pdf should be seen as supplementary material, not your whole learning system. Pdfs don't serve continuous learning. How does the pdf know when people need support? The pdf relies on people looking for the information instead of the information coming to them. (Check out Diversity to explore the need for providing the tools for all different types of learners)
8 Second Attention Span. A recent study found that a goldfish's attention span at 9 seconds is now longer than the average human's.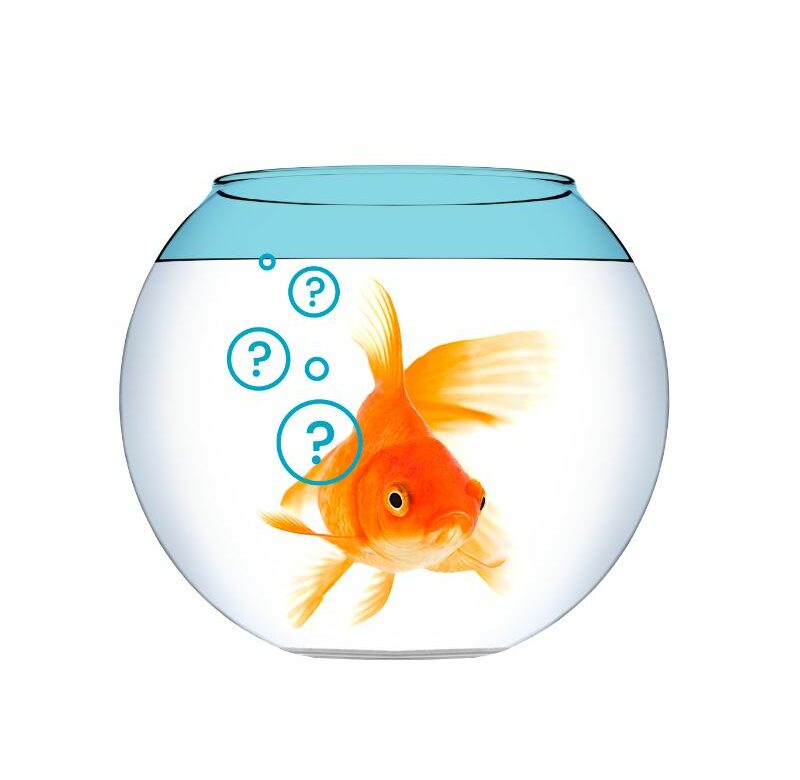 The average human being's attention span is getting shorter while the information overload is ever-increasing. Whereas in the past a pdf might have been manageable, it's unlikely many people will read its entirety. And this is true not just of Gen Z or millennials but all generations because the way we interact with technology has fundamentally changed our attention spans. From the way movies are edited, to advert lengths, to the speed of the internet, modern technology has altered the way we focus.
To combat reduced attention spans, hectic lifestyles and a desire to get started right away, in-the-moment onboarding gives the field the information they need, when they need it. When used correctly, it's forecast that digital onboarding systems that allow people to learn while doing will reduce consultant churn, improve consultant productivity and in turn result in more sales, thus increasing revenue.
How does digital onboarding achieve this?
Training the Field in More Ways than One
Digital onboarding uses psychology to build a recognisable pattern of communication. Why are patterns so important? It helps train our brains so we know what to expect when we see certain messages.
It's a bit like when you arrive at different service providers.
There are triggers at each location telling you how to behave and react in each, so you know what to expect. Through digital onboarding, specific triggers can be baked into your communications helping to yield the desired outcome for each component.
We've identified the different pillars of information under the 'Push' and 'Pull' framework below.
Pillars of Corporate to Field Communication
Push – giving information to the field
Training (Marketing, Managing, Accounting, Mindset, Social Selling)
Company Updates (Events, brand changes, new locations)
Product Information (New product launches, research, promotions
Pull – requesting information from the field
Mood Feedback (wins, successes, troubles, concerns etc)
Conduct & Misinformation Reporting
By creating consistent rules on templates and patterns for pushing and pulling content, the user becomes accustomed to responding in a specific way to each push or pull request.
Identifying your pillars of communication and ensuring that each is designed/sent in a different way will make information processing much easier for the end user. It also makes your internal communications simpler, no longer needing to rely on leaders to pass down information.
These tracks can also be tailored further depending on the technological confidence level of each individual and then further again depending on what their priority is for joining your company.
Essentially, it's a way of making a very complicated network of messaging very simple for the end user. Because they will only ever receive the right information at the right time. It requires considerable ground level time and investment but when up and running the benefits for the direct sales industry will be incredible.
Feedback from the survey also noted a need for simplicity. The best onboarding experience will be one that's baked into the field's tools for managing their business so all the information is in one place.
Data Analysis
How would you evaluate field satisfaction with the onboarding solutions they currently have?
We asked corporate survey responders on a scale of 0 – 10 how unsatisfied to extremely satisfied they believed their field felt about their onboarding solutions. We then mapped the responses onto the Net Promoter Score (NPS) scale to analyze if based on current onboarding options the field is likely to recommend their direct sales company.
On a scale of 1-10, how likely is the field going to recommend your company based on the onboarding experience?
1 being not at all likely and 10 being extremely likely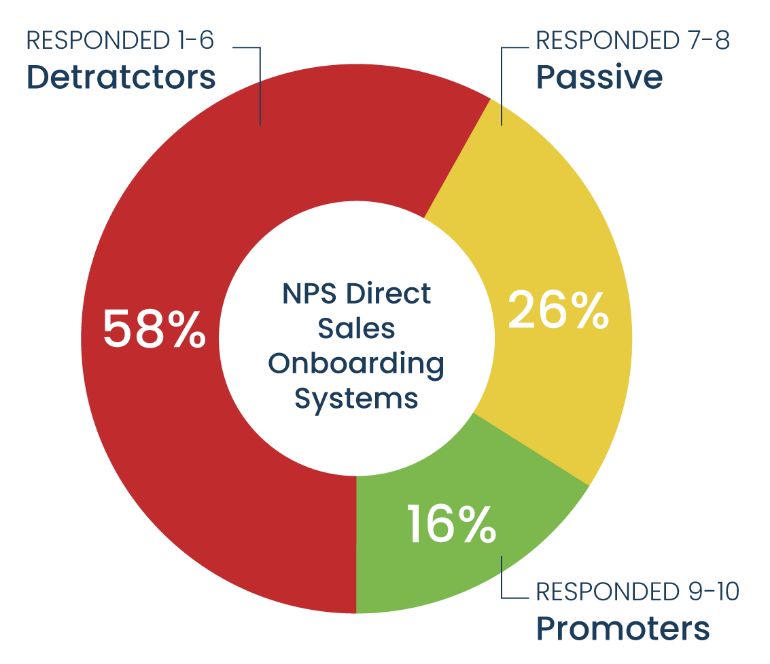 With over 50% of the respondents rating their field's perception as a 6 or lower that speaks volumes about the churn rate of the industry. The field's job is to promote your company's products and business opportunity. Yet, if at the very first interaction with your company they're left feeling ambivalent at best, then how are they supposed to run their business with confidence?
In your opinion, what is the biggest reason for a new consultant's churn?
We took the free form responses from the corporate survey and ran them through a word cloud generator to get a high-level overview of corporate's perspective. The general feeling…
The current process is lacking:
Support
Training
Onboarding
Communication
It also identified that corporate leaders felt the field were lacking:
Motivation
Experience
Commitment
To address the lack of skills and lack of training, implementing a robust learning program is imperative (See Continuous Learning & Development). To solve the problem, a culture of learning needs to be instilled from the very beginning with a rigorous, supportive digital onboarding solution.
The future of onboarding is absolutely in
technology, AI-driven solutions.
We're hearing more and more from our corporate customers the pains they have with finding a better way to onboard direct sellers not just into a company, but also onto their teams. Both corporate direct sales companies and their leaders are struggling to find ways to efficiently and expeditiously onboard a new distributor to help them see value quickly. Gone are the days of just providing a PDF to your new distributors with a welcome packet, hoping they will see success. This is where technology enters!
Corporate teams have a lot to think about and leaders are just as busy building their customer-base as they are finding new sellers. From running new product promotions, to coaching the field on new incentives, and focusing on developing recognition and events that keep the field motivated, there are too many competing priorities. That's why finding a solution to onboarding that is simple, technology driven, proven to work and most importantly, easy to implement and adapt is the most critical solution to provide. At Penny, that is exactly what we're aiming to do and we're constantly thinking about how we can do it best. We're a team of problem solvers with a passion for helping direct sales companies find solutions that make them more efficient to help new distributors feel connected and successful from day one. The future in onboarding is absolutely in technology, AI-driven solutions.
Conclusion
It's clear that onboarding needs to cover more than just the product and value proposition of the brand and it needs to be delivered to leverage the way sellers learn in the existing digital environment. With the boom of e-learning coinciding with the revolution of social commerce, there's an incredible opportunity to reimagine direct sales onboarding systems by honing in on what sellers really need to succeed in the 21st century.
What will be the impact of psychology-led, bespoke e-learning?
For corporate
More data, more insights and more security. Once up and running, Corporate will have more data than ever from the field to really uncover what is working and what isn't. It also means that every consultant is now directly linked to corporate and relying on them for the fundamentals, leaving team leaders with more time to focus on 1:1 coaching. For specific training around compliance, ethics and regulation, company's will have specific data on completion rates and be able to retarget consultants with updated training.
For the Field
An incredible welcome to the direct sales industry setting them up for future success. Psychology-led, bespoke e-learning is designed to bring joy to the user. Set up for success from day 1 consultants will be less likely to churn and more likely to develop productive, profit-making habits.
Customers
Revamping onboarding will completely transform consultants' journeys and in doing so transform the customer experience. Customers will have world class sellers supporting them to make their purchases.
Industry Reputation
In time, a psychology-led, bespoke e-learning onboarding program will mean that every direct seller is working in an ethical and sustainable manner, ultimately eradicating many of the bad practices that give the industry a bad rep.