Power Skills for Powerful Onboarding
This article was originally published on worldofdirectselling.com, authored by VP of Learning Design, Lauren Mason Carris.
Learning professionals know that learning tools are only as good as the experience designed.
Power Skills for Powerful Onboarding
Success in direct sales is built on developing and nurturing 1:1 Relationships at scale. Most direct sales onboarding programs focus solely on the technical skills required to run a business. While critical to business success, technical sales skills aren't the only skills that determine success, particularly in an industry that thrives on reputation, relationships, and relevance. So what's the solution?
Enter Power Skills: the skills that make us uniquely human.
Power Skills are Powerful
Until recently, "soft skills" have traditionally been perceived as less important than "hard" or "technical skills." However, as automation and machines optimize our work spaces and work days, the skills in demand will be those that technology cannot replace. These "soft skills" power us to move through time, drive innovation, and empower individuals across levels and industries to develop to their highest potential. These Power Skills are transferable across roles and contexts.  
In an industry rooted in relationships and reputation, Power Skills are fundamental at onboarding and throughout the continuous learning journey.
Most onboarding experiences are limited to:
Information about the company
Information about the product
Information about how to sell and market
Though this information is critical, enhancing the experience with a focus on Power Skills can make a tremendous, complementary difference. Developing Power Skills void of the context or information necessary to be technically proficient in the sales process or business can feel irrelevant for new consultants. Similarly, an overemphasis on technical skills can leave a new team member questioning their purpose if they see no results in spite of checking off all the technical boxes.
Often, the burden rests on leaders to assess Power Skills in each team member, support their development, identify how they play out in action, and all the while keep track of these experiences along the way. Though top leaders can often recognize these skills quickly in others, investing in a scalable approach to developing each team member on their unique journey can feel daunting. Moreover, for leaders with large teams (in the thousands!), quickly identifying where they should put their energy is nearly impossible.
Start with Self-Awareness 
"What are my strengths?" "What talents and skills do I bring with me?" "What do I want to strengthen?" "What information do I need to learn?" "Where do I want to go?"
If each of these questions were seriously considered at onboarding, new team members and leaders, alike, could have an enriched experience from the very start. Without investing in the essential practice of self-reflection to gain self-awareness, team members could unintentionally communicate to customers in off-putting ways, engage in persistent yet pushy practices, and ultimately hamper their success. Similarly, leaders could find themselves frustrated with a new team member who does not align with their preferred behavioral style or isn't making the progress they expected. Both of these scenarios could be mitigated with a little self-awareness on both parts.
Research on the customer growth experience, leadership, and entrepreneurship, all point to the critical focus on self-awareness.
Self-awareness enhances alignment between sales super heroes and customers to increase customer growth
Self-awareness is the key to knowing and improving yourself
Self-awareness empowers entrepreneurs to perceive others accurately and align their team's strengths to the business
With so much at stake, it's about time that self-awareness (and other Power Skills) be taken seriously in the onboarding experience and throughout the continuous learning journey.
Learning Design's Role in Power Skills Development
In recent years, companies have shifted from onboarding email series to Learning Management Systems (LMS). At its onset, learning management was revolutionary. Managing learning resources in one place, tracking the progress of learners to know what has been completed or not, and evaluating the effectiveness of any learning to determine what needed to be refreshed and what is essential all provided incredible promise for organizations investing in developing their people and business.
However, learning professionals know that learning tools are only as good as the experience designed.
Learners still have to "buy-in" to learning, know how to interface with content and make sense of how it relates to their day-to-day work. Learners also have to make judgment calls about the best pathway given their personal and professional time constraints and goals. It's easy to see how business needs can easily come into direct conflict with learners' needs, and how Power Skills might be neglected in the process.
Enter Learning Design: a framework, informed by behavioral and cognitive psychology, that centers learners, their needs and motivators, to design and deliver learning experiences.
The ever-changing world of work, new advances in technology, and increased automation of daily tasks, means we are all learners. Leveraging cognitive and behavioral science to tap into the drivers and behaviors of learners who live complex, demanding, time-sensitive lives is the perfect recipe for learning success.
Learning Design is the intersection of understanding how we learn and designing an experience that optimizes learning in highly personalized ways. Learning Design in the direct, social, and network sales industries requires complementary systems that offer learning in the flow of work. This approach keeps content and knowledge relevant, timely, and accessible while supporting an experience that enhances their personal and professional development.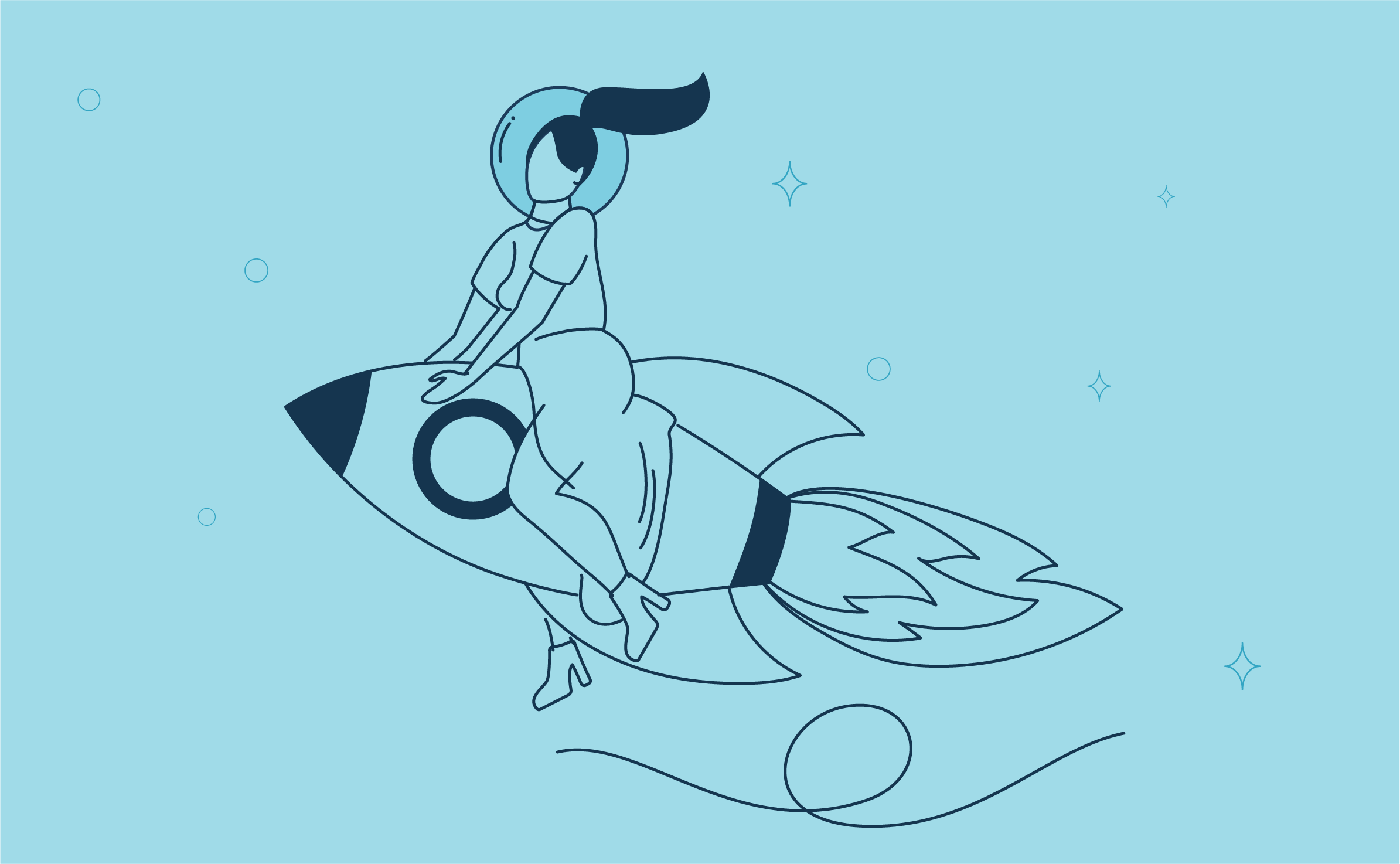 With emerging software capabilities, we have the perfect opportunity to insert learning design directly into the tools sellers use to run their business. By infusing learning in the spaces where sellers run their business, learning becomes (ahem) super smart. We can help sellers gain self-awareness, develop technical skills, master compliance and product knowledge, all while complementing their pathway with Power Skills development at meaningful intervals. By micro-dosing learning, users can take in bite-sized onboarding content, activate advanced features at select intervals along their journey, and provide behavioral data to the tool to better predict moments that are more optimal for learning. The same technology can be used to assess a user's skill level, attribute various learning to skills development, measure skills in action, and continuously recalibrate to support a learner along their unique skills journey.
Learning Design Empowers All Learners
The advent of edtech in direct sales means that everyone can learn exactly what they need to learn in their moment of need. It won't be restricted by what they opt in to or what they stumble upon, it will be based on their specific needs and requirements and set every direct seller up for success. Learning Design helps organizations deliver incremental learning value and thus retain consultants at a higher rate, reducing overall churn and the emotional and physical labor of revolving door consultants. Boost your onboarding and learning journeys with Learning Design. 
Take control of your business and smash the glass ceiling with Penny
The virtual assistant built for social selling success. 🚀