Prioritize time sensitive tasks
No more wondering who to reach out to and what to do next. Penny prioritizes your tasks. Open the Daily, trust Penny and start making those connections.
"Penny has made it so much easier for me to get the daily do done! It takes the excuse making and questioning myself out of the day because it is a simple organized daily task."
– Penny User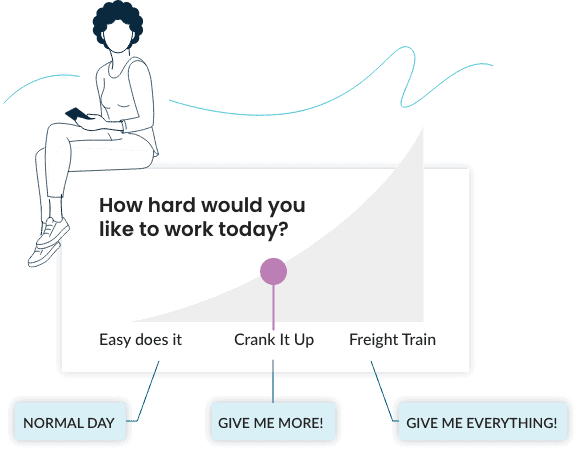 Set your pace
What's your schedule like today? Choose your Daily setting and your to-do list will be filled accordingly.
Track your Progress
When you crush your daily tasks, celebrate with Penny! If you need a gentle nudge, Penny will help you focus.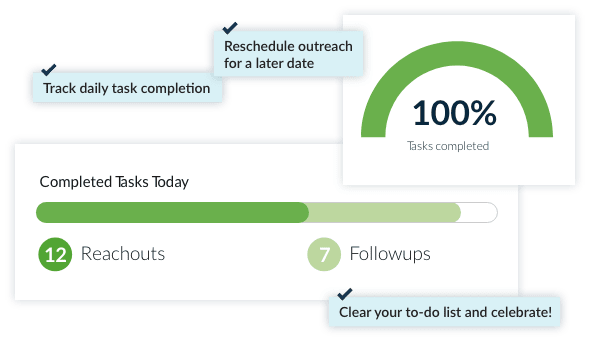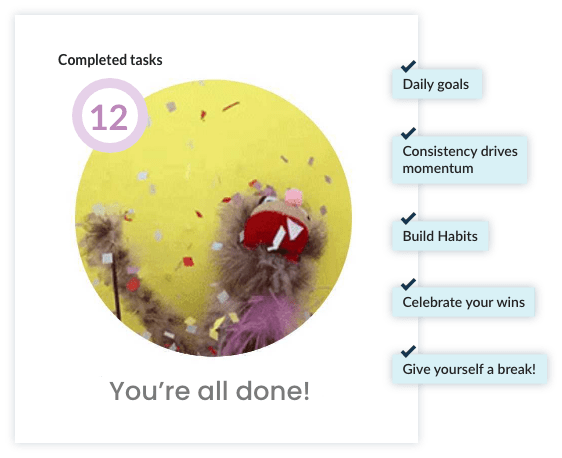 Celebrate your wins
Set yourself a goal and keep track of your weekly momentum.
What else can you do with Penny?