Learning
Take control of your business and learn the skills necessary in sales, marketing, social media, relationship building and more.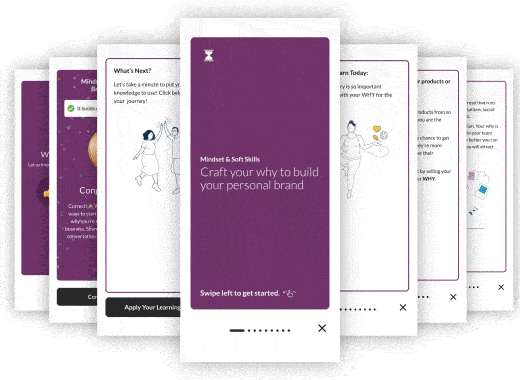 Quick lessons
Short lessons that give you the information you need to start doing immediately.
The right information at the right time
Modules tailored to your level
Everything you want to learn
The Penny learning catalog is constantly expanding with the training you need to build your business:
Sales skills
Marketing basics
Social Media tactics
Relationship building
Customer experience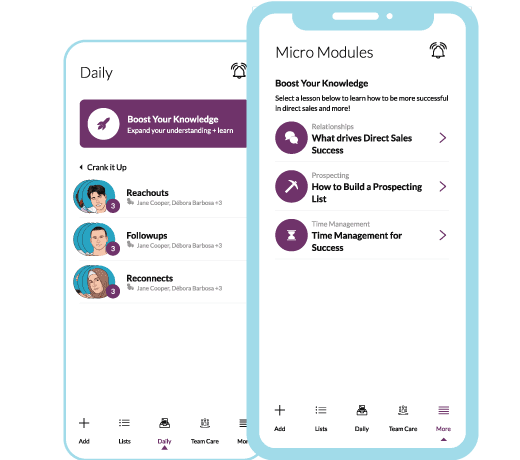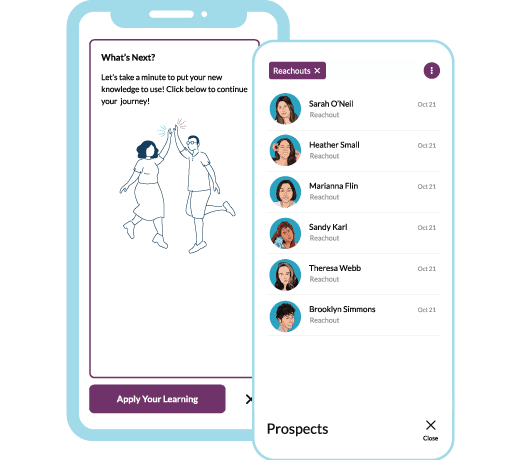 Apply your knowledge
At the end of each module, take a quick quiz to check your knowledge and then put your new skills into action with Penny.
Learn
Knowledge Check
Do!
Celebrate every win
Earn badges as you complete modules and unlock new modules as you progress.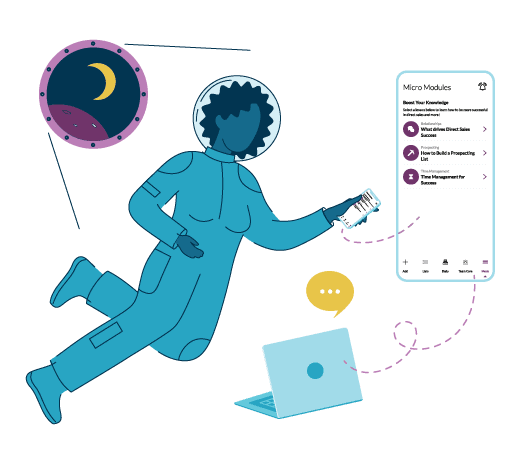 Available on Mobile & Desktop
Learn on the go with Penny. Whether you have some dedicated time to sit at your desktop or have 10 minutes spare out and about.
What else can you do with Penny?
Join a FREE Penny Workshop
Get answers to your questions. Learn how Penny can save you time. Discover the best way to build your business with Penny.