Penny Expertise
New Prospecting Feature 'Penny+': Add connections from Social Media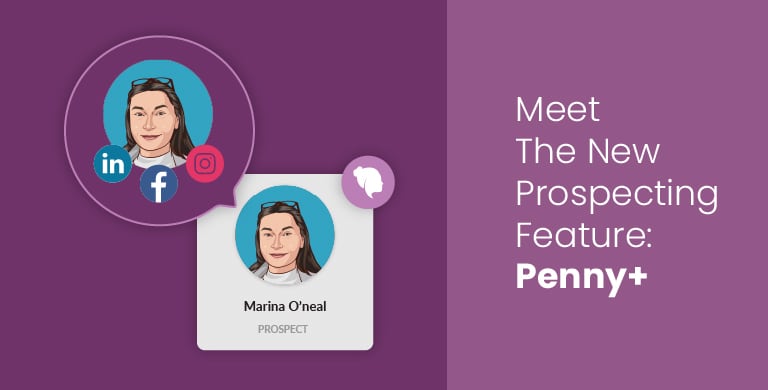 What is Penny+?
Penny+ is a Browser Extension that allows you to add contacts to Penny and schedule tasks in Penny without leaving your Facebook, Instagram, or LinkedIn account. Now you can easily connect with people and act on their needs, all through social media.
Why do you need Penny+?
Prospecting and making connections is a crucial part of building a business. It's the strategy that helps you find new connections, build relationships and eventually (hopefully), welcome them as a new customer. Penny+ was built so you can easily connect with new people and act on their needs, all through social media.
You said you wanted to:
Connect your Penny contacts with your social media accounts
Easily add new connections and leads
So we created Penny+ 🤩!
The Browser extension:
Gives you one click contact adding and updating from your social media accounts to Penny
Allows task generation for contacts on your social media accounts
Use Penny + to add new prospects to Penny. Every week, schedule a time slot to work from your desktop. Use that time to go through your social media account and add contacts to Penny & schedule tasks.
How does Penny+ work
With this new feature, we've created an easy way for you to add new connections directly into Penny. Let's take a look at how Penny+ works.
Add Contacts to Penny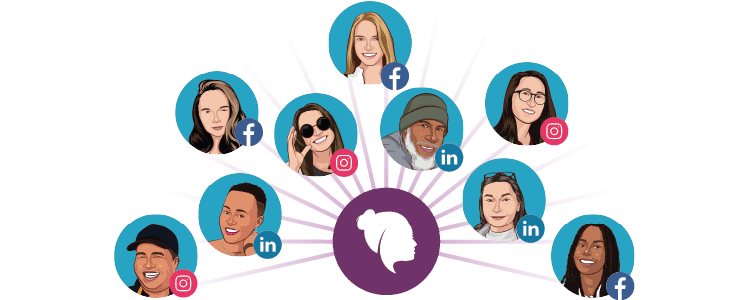 Keep all your contact information in one place and up to date. Use Penny+ to add your social connections straight to Penny in one click.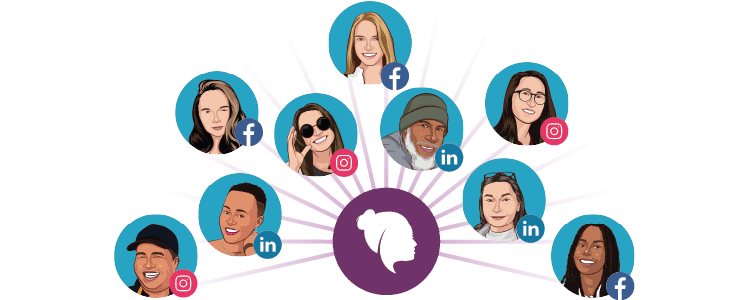 Update Contacts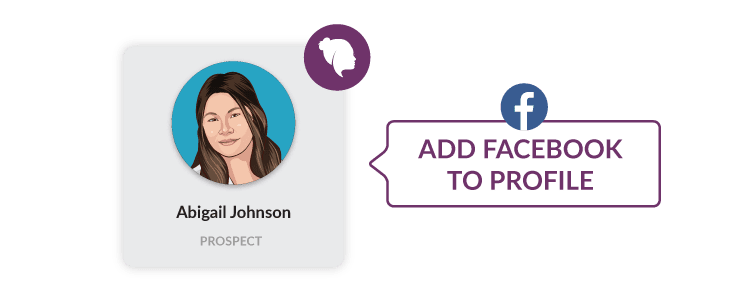 Add social media profiles to existing contacts in Penny. Update their information, or add notes as you scroll through your feed.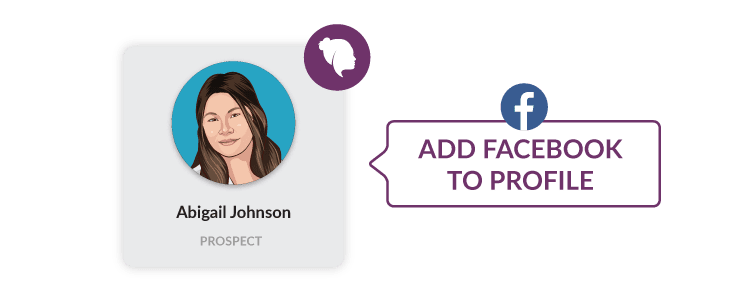 The fortune is in the follow up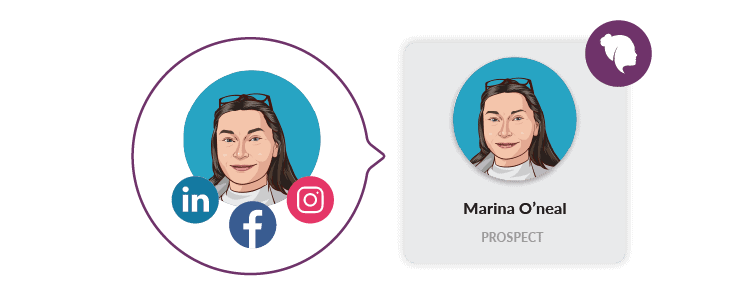 Start the conversation and never lose track of a prospect again.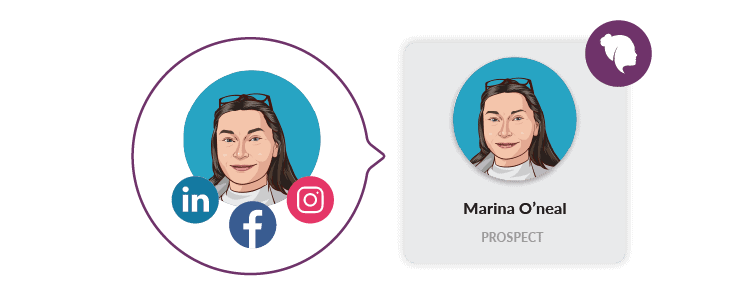 Schedule Reach Outs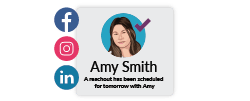 Schedule a task to connect with your social media contacts. Penny will let you know when it's time to reach out.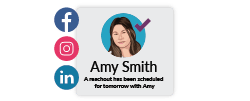 Know what to say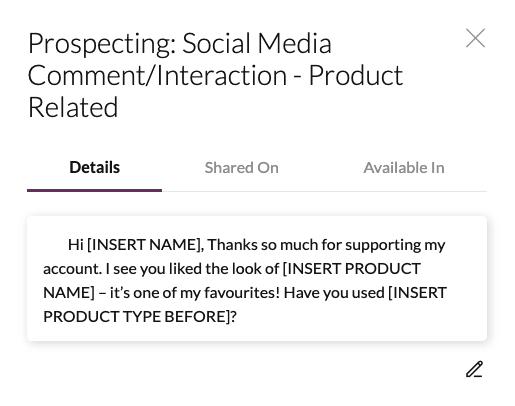 No more guessing. Use a pre-populated prospecting script to reach out to your connection.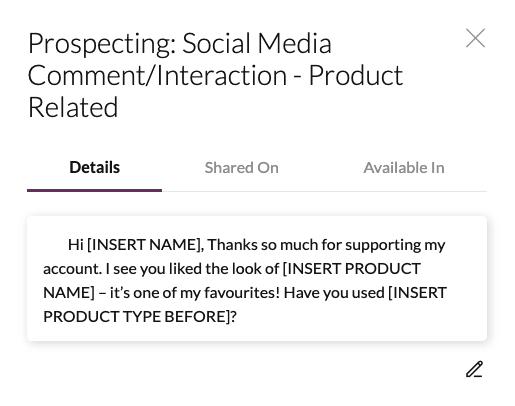 Prospecting Top Tips
With great power comes great responsibility. Here are some top tips on how to use Penny+.
Focus on Building Connections 💜
Quality over quantity is the key when it comes to prospecting and building connections. Just because you can now add everyone from a social media to Penny doesn't mean it's in your best interest.
Adding too many people to Penny will make it more difficult to focus on building the genuine connections in your account. You only want to add connections to Penny that:
Have expressed an interest in your business
You're committed to creating a genuine connection with
You have the capacity to nurture this connection right now
Message with Intention 🌟
Penny+ allows you to instantly message people from Penny on your Instagram, Facebook and LinkedIn. Before you hit send, you need to make sure you're messaging with intention.
Before you hit send check:
Why you're sending the message
You've personalised the message
You have the capacity to genuinely build a connection with this person
Prospect with intention and be mindful, just because you can add and message everyone doesn't mean it's going to help grow your business.
Get started!
Download the Penny + Browser Extension and start prospecting like a pro. (Just remember, because it's a Browser Extension, Penny + works on desktop only. 👩‍💻)
You can find download the extension by searching for Penny + on your preferred web-browser.
Need help getting started? Check out our Help & Learning Articles.
Join a FREE Penny Workshop
Get answers to your questions. Learn how Penny can save you time. Discover the best way to build your business with Penny.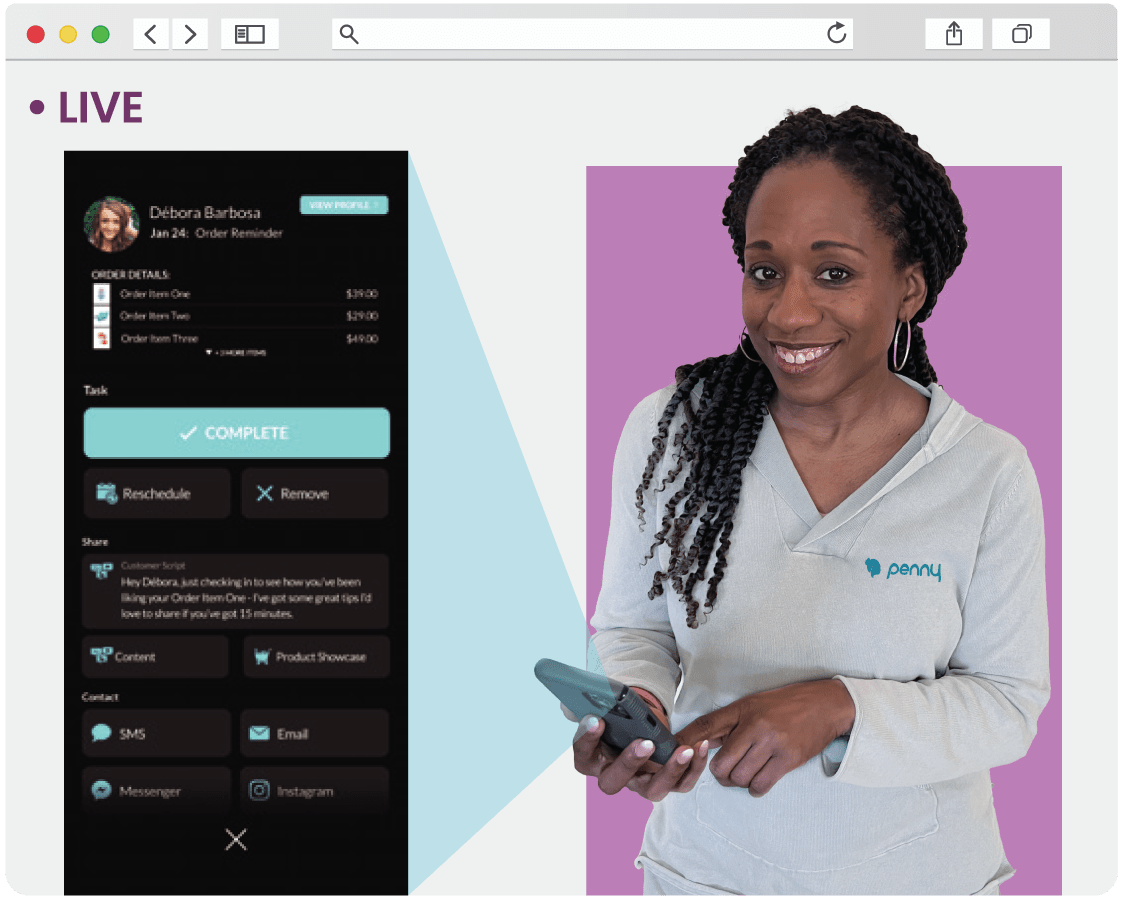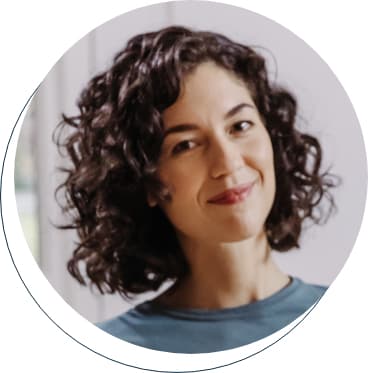 Smile 😄 Good things are coming your way!
Next items on this playlist
Penny Expertise
Next items on this playlist