Meet Terri Lynn Abbey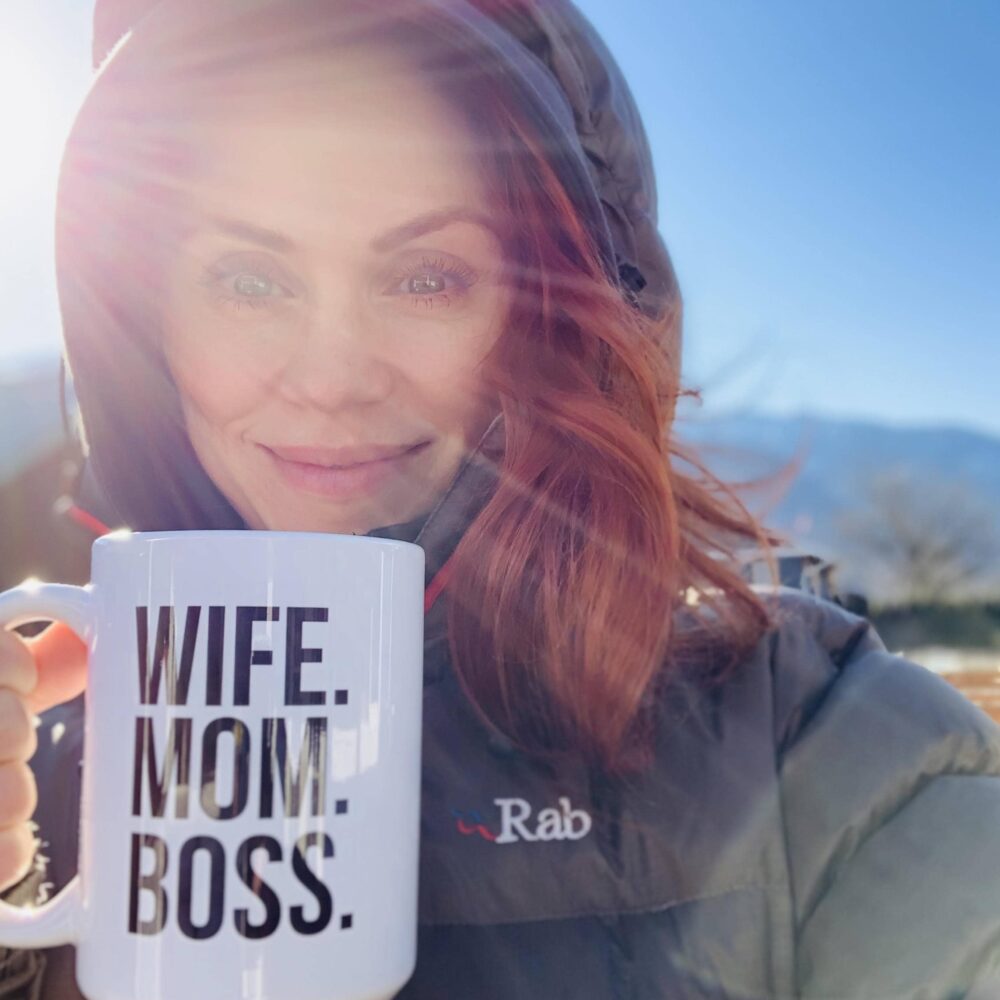 The Origin Story of Penny AI
Sometimes our worst moments turn into our best
Terri Lynn Abbey shares how her network marketing stress was the catalyst for Penny's creation.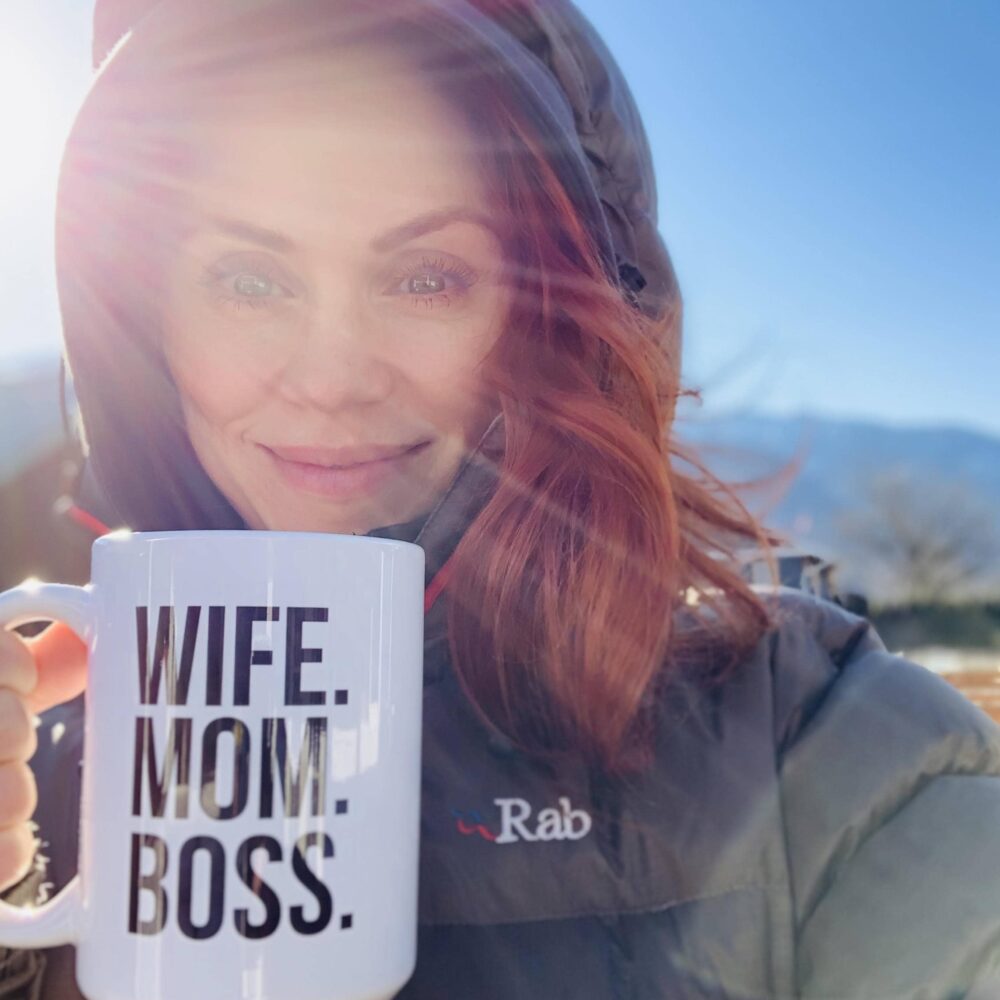 How Terri Lynn inspired the Penny App
Quick Read
1
Terri Lynn started her direct sales business because she loved the products and she wanted to earn a little extra each month so she could reduce her hours as a nurse and spend more time at home with her kids.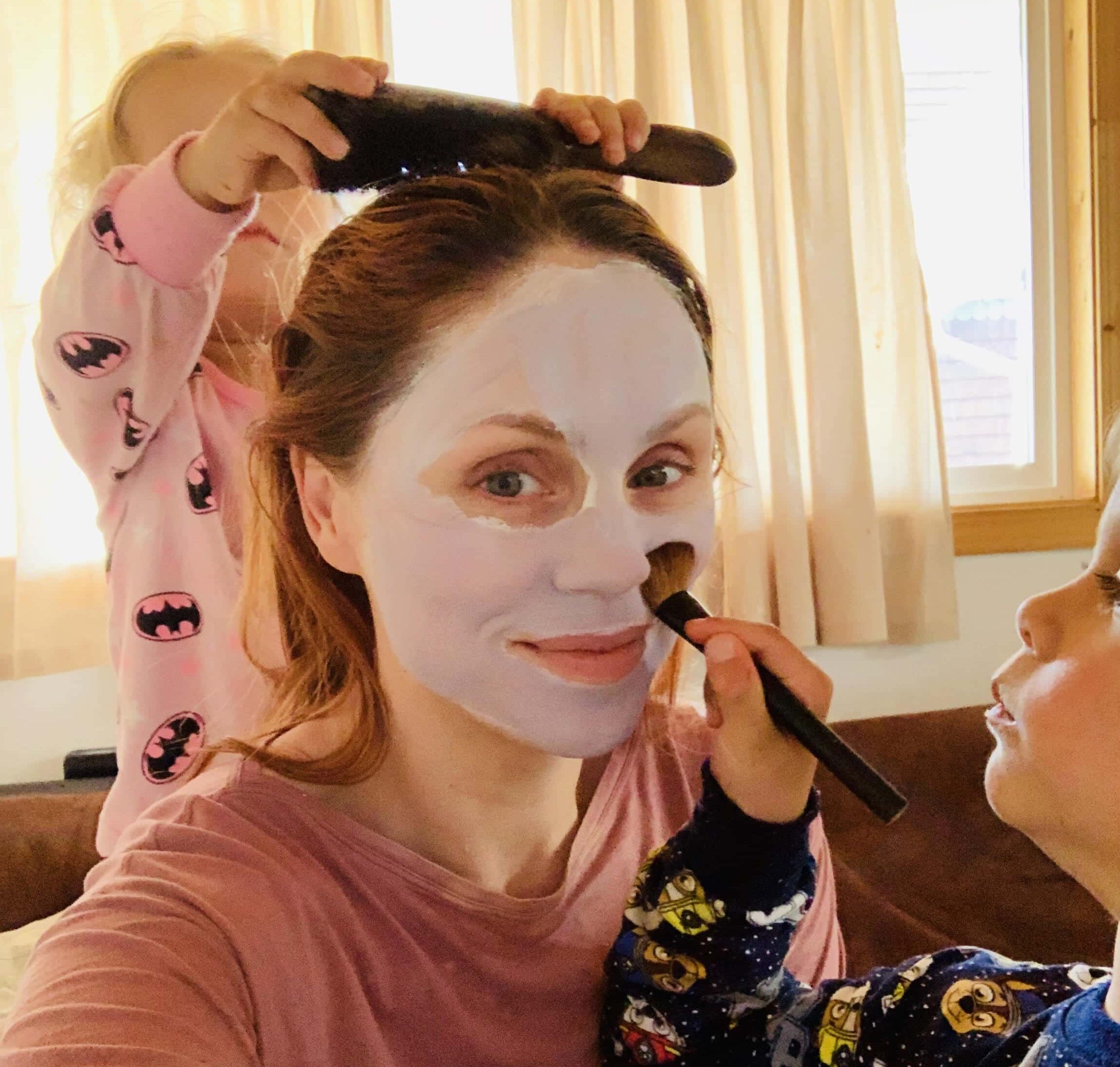 2
Within 2 years her business had expanded globally and she was struggling to maintain her stellar customer service and team training - "I had run out of hours in the day!"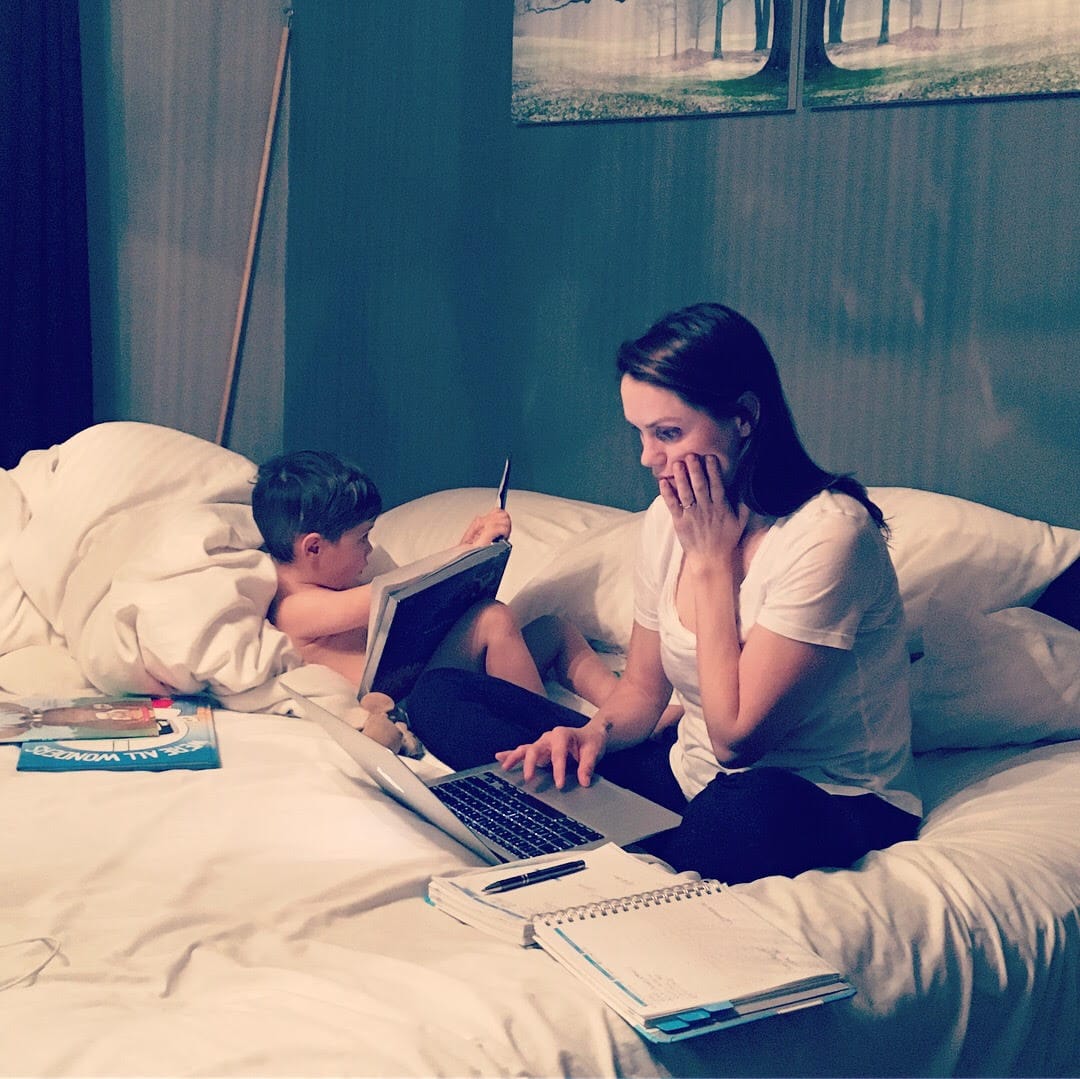 3
With a third child on the way, Terri Lynn needed a solution that streamlined her business. At her wit's end she asked her husband -
"I need an assistant, can you just build me one?!"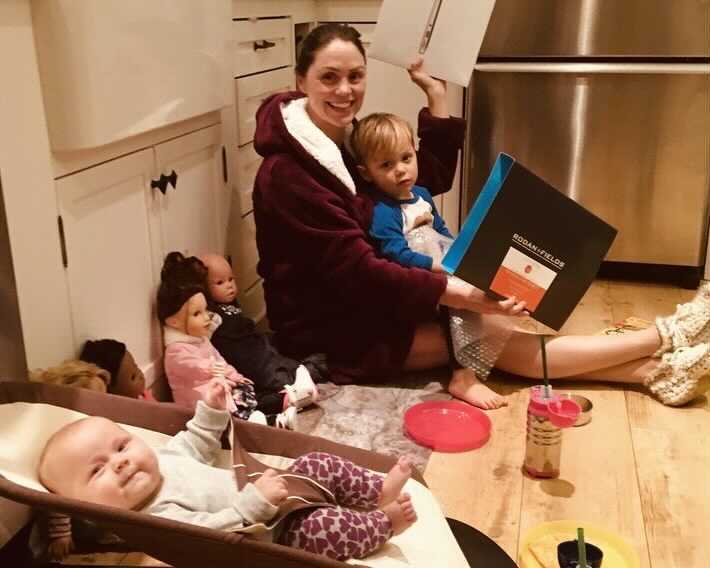 4
David and co-founder Chris built, the Penny app. The solution Terri Lynn was looking for!

"What used to take me eight hours, I can now do in about twenty minutes."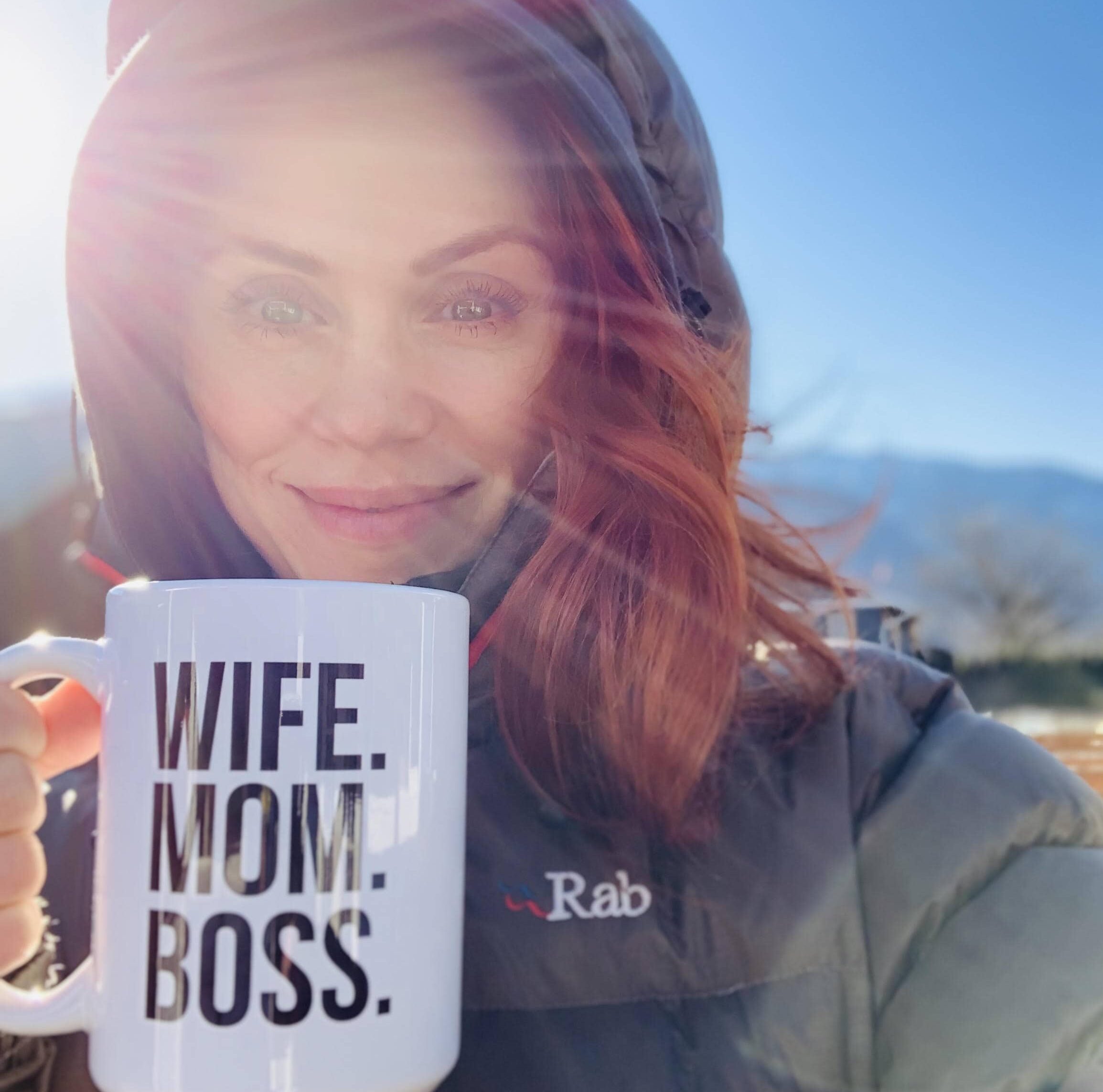 5
Now, Terri Lynn has stepped back from her network marketing business so she can focus all her time on Penny and supporting her family.

"If anyone is starting out in the industry I really hope they find Penny, if they could see a before and after shot of my life (before Penny and after Penny) they wouldn't hesitate to download the app."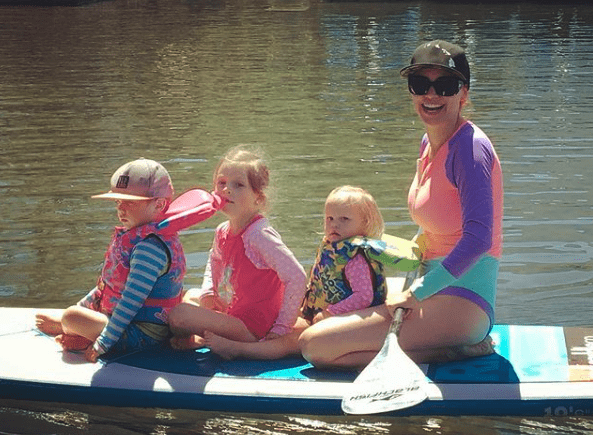 How to Transform your Stress into a Startup?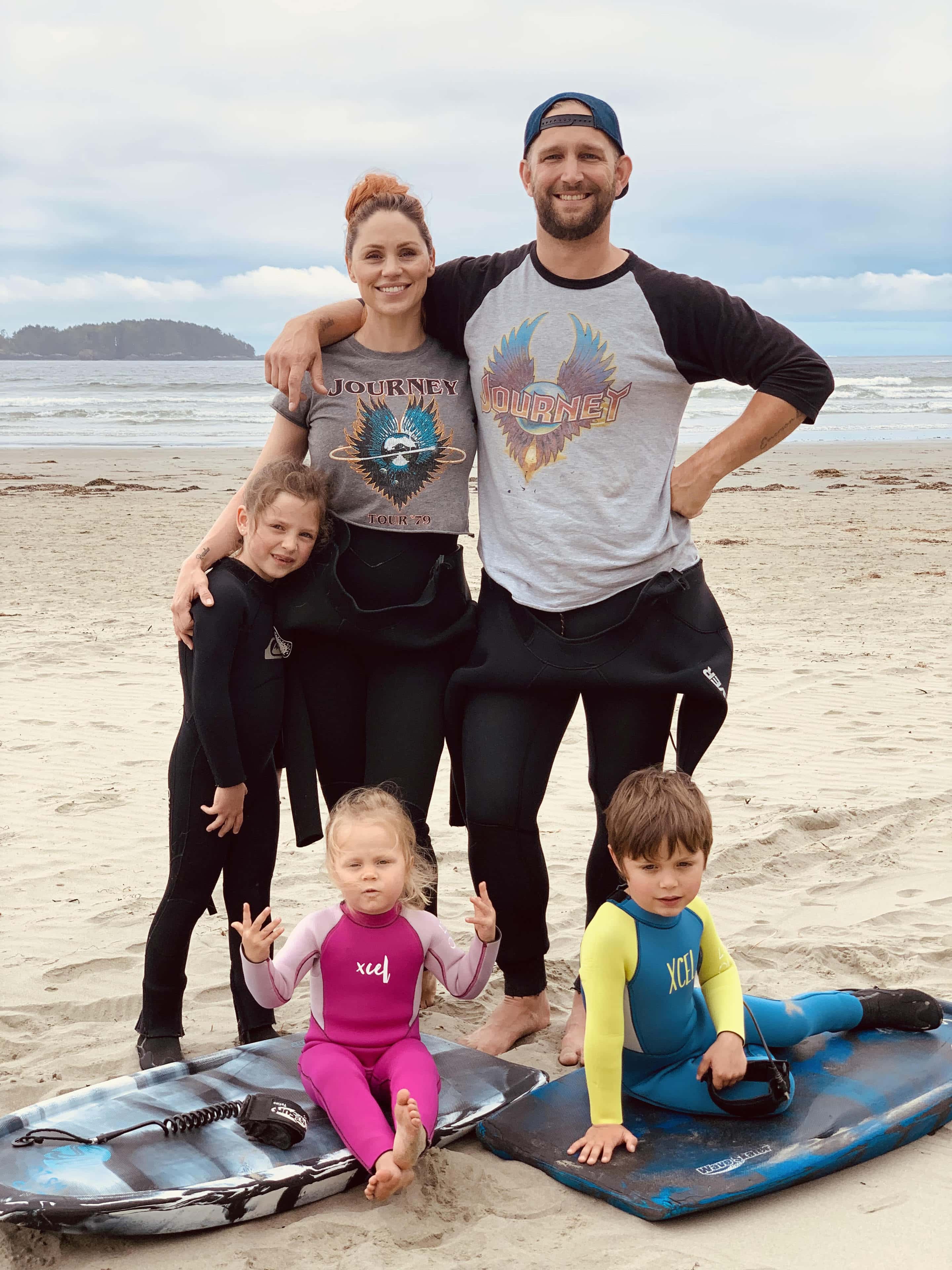 Sleep-deprived in the hospital after the birth of her third child, surrounded by notebooks, Terri Lynn juggled multiple timezones as she launched the Australian branch of her business. In exasperation Terri Lynn exclaimed…
"There must be a better way."
Read Terri Lynn's full interview to find out how Penny was created.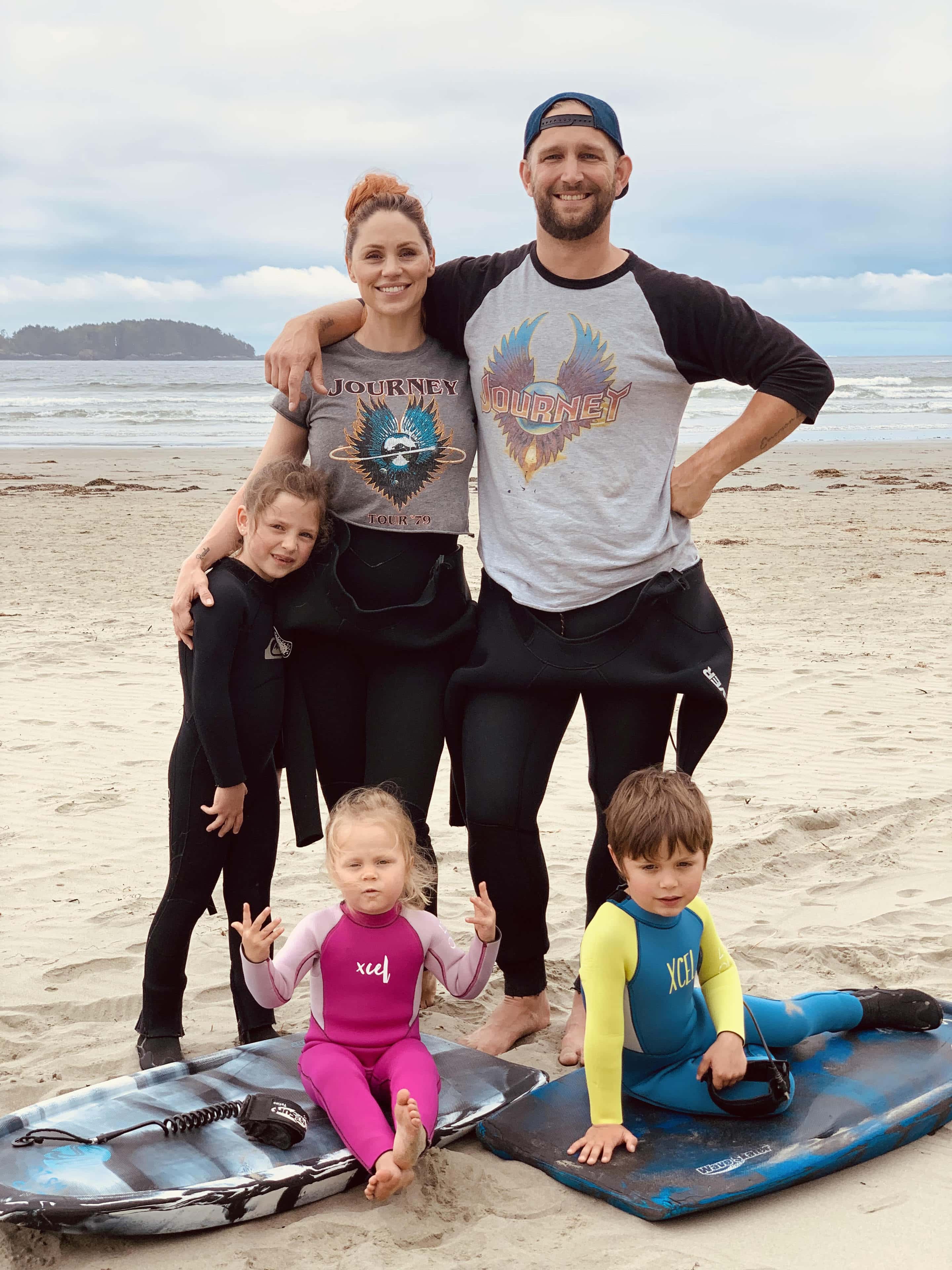 Terri Lynn built an extremely successful network marketing business. When she gave birth to her third child and was running her business with three kids under three, she knew she needed a better way to run her business so she could reclaim her free time and focus on what made her happy.
"I've always had an entrepreneurial spirit. Plugging away at each new opportunity, taking it step-by-step to build my business, but, in that moment I couldn't see how I could go on this way. I couldn't stop working, we needed the money and I didn't want to return to nursing full-time because I wanted to be with my children.
After researching and trying several apps, none of which catered to the way I had built my business I asked my husband — 'Can't you just build one for me.' Fortunately, David, my husband, saw the bigger picture.
Together, we created Penny and in doing so, not only improved my quality of life but that of thousands of entrepreneurs, consultants and small business owners across so many industries. That's what makes me happiest, knowing that my struggles weren't for nothing, and that now we can help so many other people.
I've stopped my own network marketing business now so I can focus on my family and support Penny's growth."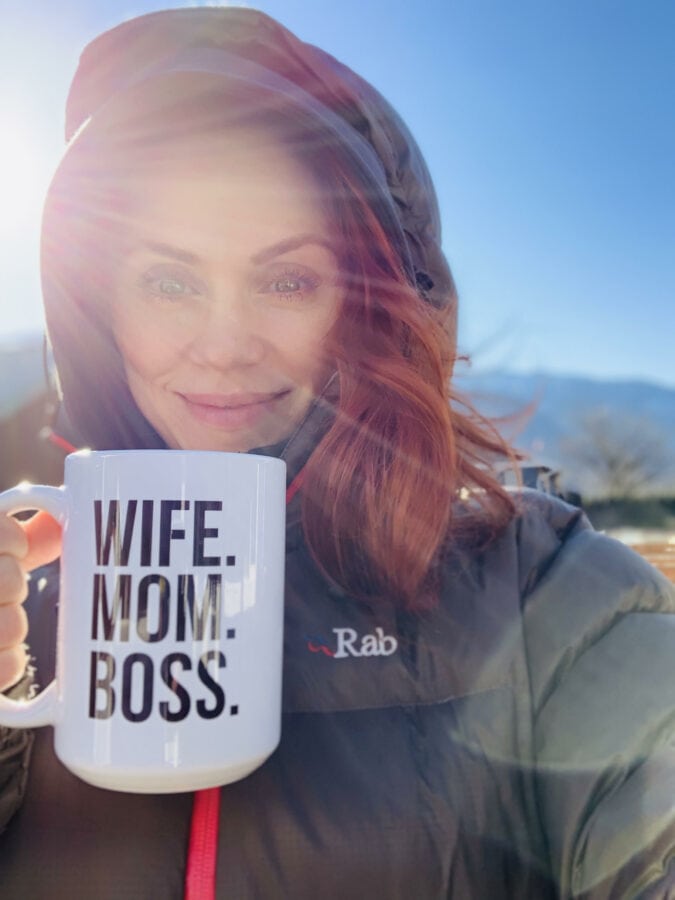 It's exciting to hear first hand the origin story behind Penny. But, let's start at the very beginning. How did you find network marketing and start the journey that led you to transform your life and then transform thousands of other consultants' lives with the creation of Penny…
It started actually when I was on a plane coming back from Mexico and my skin was really dry. My husband, David, was working for a FinTech company in Vancouver at the time, but I was on mat leave with our son, Emerson, so we really didn't have extra money to spare, especially not on expensive skincare.
A friend of mine posted online about some new skincare products including a before and after picture of her mom, and I thought, I want whatever she's using!
After talking to my friend about what products she used, she told me about the products. I walked away and all I really heard from my friend was, 'cheapest price possible.'
I told David, I just bought some new skincare products but not to worry because if I could refer mom and a couple friends, it'll cover the cost of the products I'm already using.
At the time, I think he was skeptical of me trying to pile something on to my already full plate, on top of getting ready to go back to work full time as a registered nurse.
I hope he wasn't doubting your entrepreneurial abilities…
I know! But three months later David came home from work and I announced that I had just paid that month's mortgage payment. And he said, "With that skincare business you started?"
Suddenly, David was interested. We sat down and he really looked at my business and he asked me what did I need from him to keep on growing my business. My answer was time.
Our roles shifted, during the day David went to work and I looked after our kids and then in the evening, David took over making dinner, putting the kids to bed so I could host online events, connect with my team on Zoom, or do onboarding calls with my new team members.
"Suddenly, David was interested. We sat down and he really looked at my business and he asked me what did I need from him to keep on growing my business. My answer was time."
Terri Lynn Abbey
What was your motivation at this point?
Initially, I just wanted to be able to work less so I could spend my time doing what I wanted to do: be with my kids, ride my bike more, ski more… The money I made signified that. If I made $300 that was one less night shift as a nurse I would have to pick up.
I wasn't looking at the bigger picture, just taking baby steps to achieve each goal.
Within a year and a half, we grew from a business of 1 to over 200 people.
Wow! That's amazing. At this point did you consider going full-time?
I remember discovering I was pregnant with our third child while still on mat leave with Emerson (it was a surprise!), and thinking I need to step away from nursing and replace my full salary  with network marketing.
Childcare is so expensive and I wanted to be with my kids, I couldn't face the idea of going back to nursing, having to take shifts at all hours of the day, on weekends and holidays. I love nursing but I wanted to be able to choose the shifts I wanted, when it worked for our family.
Once again, the one thing I needed to keep on growing and running my business was time, but I had run out of hours in the day.
Fast forward and suddenly I was in the hospital after the birth of my third child, Rosalee. I was surrounded by notebooks on my bed, our company had just launched in Australia and so I was juggling time zones as I supported my Australian team. And to top it all, Rosalee was premature so I now had three kids under the age of three.
And I said to David, there must be a better way, an app or something that can do all this.
We tried so many apps, looking for a way to give me back my time, get rid of the ten notebooks which followed me around, so I could be a mom to our three kids and feel confident that I was running my business well, looking after my customers and my team.
Eventually, at wit's end with the latest app, I said to David, "I need an assistant, can you just build me one?!"
And so he did.
I was sleep-deprived and just had so much to do, I couldn't stop. I ran on frantic energy.
I started the business so I could be at home with my family, and yet I felt like I wasn't present. Showering was optional. Laundry was optional.
Penny gave me back my time. I could be an awesome mom again, taking my kids to ski school, preparing lunches, listening to them with my full attention and not worrying about my business. I had time to do laundry and go to the gym or ride my bike. It may sound like small things, but Penny gave me my life back.
Penny was born…
"What used to take me eight hours, I can now do in about twenty minutes. It may sound ridiculous but I was juggling so many customers and team members across the globe in multiple time zones. And I pride myself on really caring about my customers and team. So before I reach out to them I'm checking - what did we last talk about, what did they last order, checking their social media in case I have missed any life updates, writing personal messages for each and every one of them and making sure I sent them within working hours of their time zone."
Terri Lynn Abbey
You were instrumental in Penny's creation.
Penny is me, or at least in the first version, she was. Laughs. The problem with all the apps I tried was that none of them were customer-centric. I ran my business by looking after my customers. I never sent out a cold blanket message, everything was tailored. It was the same with my team, I was there for them every step of the way, helping them and cheering them on.
My business was growing so quickly, a laptop would arrive when I reached the next level, I won trips to go on holiday. But, I wasn't doing it for that, I was taking one step at a time so that I could get to a point where I could sit and read stories with my kids while knowing that we were financially secure.
It wasn't until I had network marketing and Penny working together that I had the life I dreamed of having.
You created a life that many people want. What would be your advice to other people looking to start in the direct sales industry or just looking to start a new career path in general?
Cut out the noise.
When I was first starting my business, around seven years ago now, it was very much learning as I went with one of my friends. My company had just launched in Canada so everyone was relatively new and most of us were busy moms juggling full-time jobs. There were no podcasts, Youtube videos or blogs to help us, and if there were, we didn't have time to read them.
Now, there's an information overload. I remember being called by a friend in the early days saying, "Wow, you've almost reached Level V" and I was left wondering - what is Level V? I was running my business for me and my customers, I had to quickly look up what the different levels meant.
My advice is to just take one step at a time. If someone told you to run a marathon, you're going to balk at the idea, but if they said, just run to the end of the street, that's a lot more manageable.
With my business, it was, talk to one more person, give out a sample to another friend, followup with them, get one more sale and with one more sale we can pay off the utility bills.
Do you think if you hadn't cut out the noise it would have been more difficult?
Certainly! Some days I look back and think I was a little naive about how hard it was going to be to build a network marketing business from scratch. I had never done sales before and as a nurse I never had to take care of customers so the whole process was a huge learning curve.
I'm not going to sugar coat it, building a business is hard. It doesn't matter what type of business it is, it is hard. Penny changed everything for me. Before I stopped, when new people joined my team, I saw them using Penny and I was so glad that they didn't have to experience what I went through to find a way to build my business.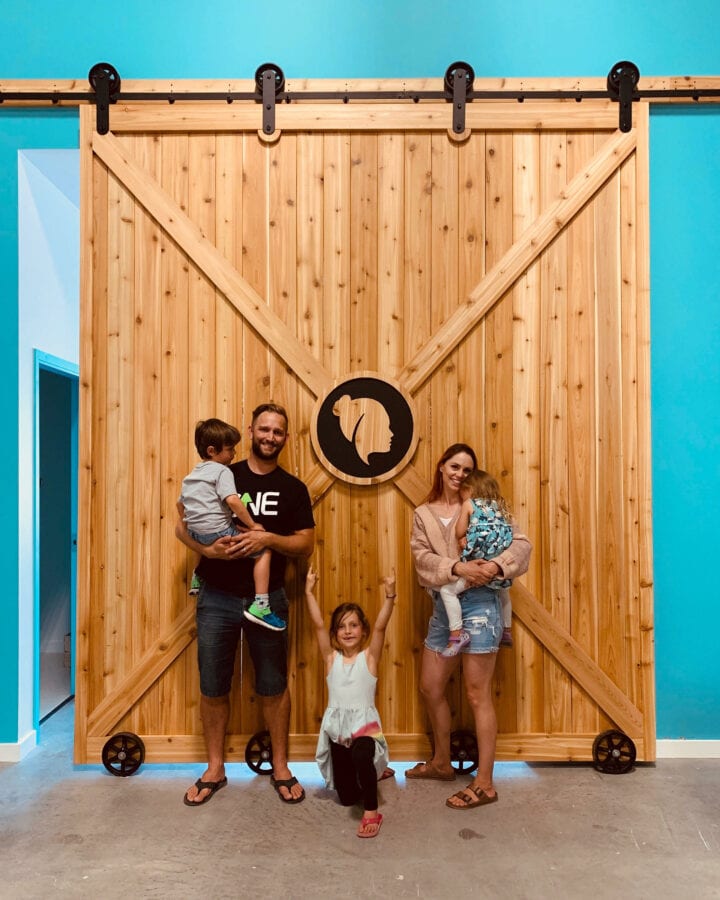 And, what would you say was the hardest part of the journey?
Consistency.
I wouldn't describe myself as an incredibly motivated person, I don't think many people are! The most important thing is keeping yourself accountable to your baby steps. Continuously committing to doing those actions and building on them over time until you reach your big scary goals.
Discipline over motivation. Or as David says, progress over perfection.
Penny really helps with that, the app tells you exactly what to do each day, so all you need to do is show up and actually take action.
You mentioned before that Penny was based on your original process? Did you have a favourite feature?
Originally it was all me. I kept on telling David, Chris and Andrew that they needed to make it prettier. My notebooks were all colour coordinated and carefully organized so I knew that Penny needed to be highly functional but also a pleasure to work with. I live for the 'Woohoo' GIF telling me I've done my day's work!
As the app evolved I reached out to other people I admire in the industry to ask for their insight. The team at Penny have expanded the app to include the best parts of their workflow too. It's shocking how all of us were battling the same problem of how best to organize our business (which didn't involve a million notebooks and spreadsheets), I'm just so glad I have Penny now.
But, back to my favourite feature. I love them all. When I sat with Andrew (Head of Product Design) and Chris (CTO) they would suggest something (they're both very smart) but it wouldn't be how I would run my business and I think that's the most important thing about Penny. This was built for network marketers and the team is incredibly good at listening. It's not someone external coming in with a great idea, Penny's workflow is exactly how consultants in the field have built their businesses.
So Penny is designed to give you all the information you need at a click of the button, it makes sure you can give a personalized experience to all of your customers as well as your team. Most people who start don't come from a sales background (myself included), but Penny teaches you how to build those authentic relationships with our customers. Penny is for purpose-built for consultants.
Thank you so much for taking the time to talk to me today Terri Lynn. It's amazing to hear how you built your business and how your experience has transformed not only other people's businesses but their lives too. Is there anything else you want to add?
Thank you. For me, building my business was like pretending there was only one step on a never-ending staircase. I took one step at a time. If anyone is starting out in the industry I really hope they find Penny, if they could see a before and after shot of my life (before Penny and after Penny) they wouldn't hesitate to download the app.
If you're running your own business and find that it's suddenly taking over your free time — check out Penny, the AI-powered virtual assistant that helps you build and run a successful business through repeatable, scaleable, customer-centric sales processes.
Learn more about Terri Lynn: Instagram LinkedIn