Video Transcript
Welcome to Penny
My name is David Abbey.
I'm the CEO and the co-founder.
I'm really excited for you to meet your new assistant, dive into all the amazing features that are available. Now, our entire reason for existence is to support you as you grow your business.
Now as an entrepreneur every day is a big day, so our goal is to help you maximize your time, so you can truly run your business when and where it fits into your schedule.
Now to fully understand the power of Penny, I want to quickly share how Penny started because Penny was built to solve the problems, my wife was facing, building her own direct sales business with three kids who were in diapers at home.
Now, I know some of you might be able to relate to that.
Now her name is Terri Lynn and her business quickly took off because of hard work, a desire to create a life that she wanted for our family and a lot of detailed, color coordinated notebooks.
Now two years later in the hospital, after the birth of our third child, Terri Lynn was surrounded by her notebooks, sleep deprived with no idea how she was actually going to keep up this pace.
Now she tried a number of apps, but none of them really aligned with the limited time she had and her dedication to creating a brilliant customer experience… and so she said to me, I need you to build me something that tells me what to do… and thus Penny was born.
Now I'm proud to say that there's tens of thousands of entrepreneurs in more than 50 countries, just like you, that trust Penny to help them grow their business while freeing up time for the things that matter most.
So let's jump into it.
Now, just like a real personal assistant Penny makes it easy to access information, customer history, like order details, account notes, and their social handles.
Each day, Penny will organize tasks, designed to spark conversations, to help build and strengthen authentic relationships.
Each different type of task is really the topic.
Like I need to reach out to Lucas because I want to introduce the business or the products.
I need to check in with Terry because she just ordered and I want to thank her and ensure she doesn't have any questions, or I need to connect with one of my downline to coach or congratulate them on emerging as a new leader.
Now the entire team at Penny is dedicated to seeing you achieve your goals and to help we've invested heavily into training in app videos, help articles, webinars sessions, to guide you through the setup process and support you every single day.
Now, thank you so much and welcome to Penny.
I look forward to talking to you again, soon hearing about your business wins, but most importantly, I hope Penny helps protect your free time.
Have a wonderful day.
Bye for now.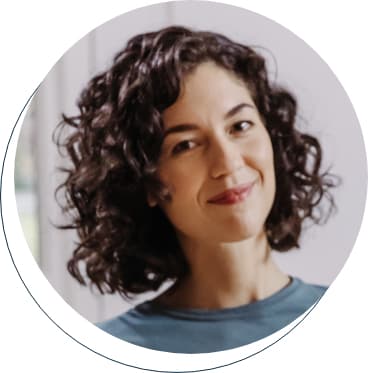 You've got this! We believe in you 🚀
Next items on this playlist
Penny Features
Next items on this playlist