Digitization — transforming Network Marketing to compete with traditional e-commerce
How to prepare your direct sellers for a digital future
Traditional e-commerce businesses have taken centre stage when it comes to providing the ultimate digital experience for customers to make purchases with ease. As the pandemic tore away the ability to have a physical selling presence, many companies transitioned to sell their products solely through e-commerce or social media. Competition is fiercer than ever before to attract and retain customers when there are many options available to them online.
Network marketing has always been focused on creating a customer-centric experience, but now the industry needs to pivot to incorporate a digital-first approach for the field so you have the 'edge' over traditional e-commerce businesses.
Now more than ever people are craving personalized, unique buying experiences. If you can prepare your field to marry their customer-centric workflow with digital-first selling practices, they will be equipped to compete against traditional e-commerce business models.
So, how do you prepare your field for a digital future?
Provide a DIGITAL-FIRST Experience
Most onboarding programs focus on product knowledge first and enabling digital interactions second. (Or leave digital interactions to the distributor entirely!) However, in the last year digital tools became the competitive differentiator in attracting and retaining new sellers.
Digital-first means that all distributors' interactions with your business aim to leverage digital technologies first and foremost. Therefore, customers' needs and problems can all be solved using a similar digital framework.
How to connect with customers? Digital.
How to sell the product? Digital.
How to learn about upcoming deals? Digital.
How to onboard a new consultant? Digital.
(You get the idea!)
Any time your customers are looking to interact with your brand, make a purchase or become a seller themselves their pathway will be digital. It's not that there aren't any options — after all we've just spent over a year connecting on Zoom. But these tools just aren't fit for purpose when it comes to managing a sales process. They are architected to "take the mind away", to create "instant happiness" as opposed to maximizing revenue generating activities. There's little to no ability to control brand consistency, group enablement or even a friendly competition. And, most detrimentally, they leave a gap in your data gathering in terms of volume or success of activities.
So while there are hundreds of solutions and apps for all manner of business challenges, the key to a successful digital-first approach is uniting all the functionality you need under an optimized, unified tool. Preferably one that's designed and built specifically for your business, giving you the data and control you need but that's intuitive and easy to use whenever possible.
This doesn't mean doing away with non-digital options but instead shifting your company's mindset to prioritize digital-first solutions. In turn, these digital-first solutions will improve your non-digital offerings. Imagine what a traditional network marketing party could look like combined with an imaginative digital-first approach…
Recognize the Value of Social Selling
Social media has revolutionized how we make purchases.
Platforms like Instagram, Facebook, Pinterest etc. allow brands to create connections with customers like never before. Every day the field has an opportunity to interact with people and develop genuine relationships so they can truly give them a one-to-one bespoke selling experience.
These platforms are capitalizing on businesses using their digital technologies to sell their products and are creating shopping tools within the apps themselves. (Check out Instagram and Facebook e-commerce tools, if you don't provide a digital sales tool your field will find one elsewhere!)
However, with all these opportunities network marketers can quickly become overwhelmed. This can do untold damage to your business's reputation as the field loses track of who wants what, and who they have followed up with on what platform... Companies need a seamless digital process that manages social selling requests.
The trick here is embracing the power of social selling but making sure it works for you and your business so you don't miss out on the benefits or overwhelm your team. (See below when we talk about data!)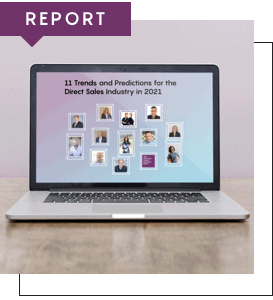 "Companies that put in place tools that take a new rep from initial onboarding to sales success by instilling daily habits and best practices around selling, customer care, and recruiting will outperform their industry peers and significantly reduce that churn."
– Mark Hughes, VP of Sales, Penny
Reduce the Number of Systems (Digital Optimization)
Digital-first doesn't mean overloading your users with different systems.
It's very easy to jump onto every new tool out there and without guidance, your field will waste valuable time trying to figure out different tools to improve their workflow. Ideally it's a single or unified experience for distributors so they can manage their daily business easily from one place.
Optimizing your systems so they all talk to each other and funnel into one succinct, easy to use app for the field will simplify the life of your field sales makers.
It reduces the onboarding and training challenge because now you only need to train the field on one piece of software.
It optimizes the field's time allowing them to focus on income-producing tasks instead of swapping backwards and forwards between different tools.
It limits digital disruption. If you're using several tools, every time one changes you need to adjust your entire workflow, whereas if you use one tool to manage everything, updates will synchronize automatically.
Put your Data to Work
What happens when the field is left to use their own apps and devices to grow their businesses? You miss out on all the data… what is the extent of your brand's reach, quality of interactions, activity volumes, what actions are driving success etc.
Using data you can track more effectively...
How long it takes for a distributor to advance
The average time after starting that distributors either thrive or drop off
Most popular products
Most popular marketing content
The social media platform that best empowers your brand
Demographics of your users and consumers
The customer engagement activity of your distributors
Then using this data, departments can make informed decisions that they know will make a huge difference to the business. Whether it's in product development or in field training priorities or recruitment growth areas, data will help narrow in on what opportunities are going to increase revenue and help your field grow.
Get visibility into the blindspots of your field data: prospecting volumes and trends, social channels and reach of your top performers, content, scripts and promotions that work, plus much more!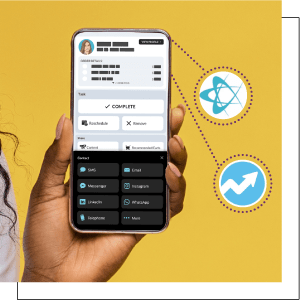 Modernize Existing Platforms
Finally, speed is everything.
Many organizations have ongoing digitization projects, with planned major upgrades to existing platforms and a digital roadmap planned for the next 3-5 years to fully complete. While those are necessary and important — this year we've seen the impact of not having immediate enablement solutions in place when face-to-face interactions and in-person events disappeared. Organizations that were able to extend their platform functionality to social selling and digital enablement saw significant growth.
Modernizing your existing platforms is a delicate task. You have to protect the field from major disruptions while corporate platforms undergo improvement. This can be done in a number of ways. One of them is running major infrastructure upgrades behind an agnostic, unified app interface, adding new functionality in stages while keeping the overall experience consistent. However, once caught up your field will be flying with all the added potential.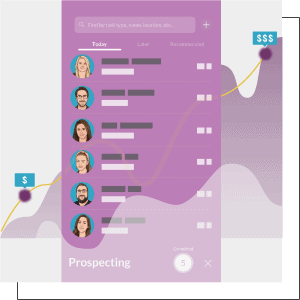 Penny works with your back office provider to integrate seamlessly into your company. Integrations so far include DirectScale and Exigo, platforms built purposefully for direct sales.
. . .
That's it! These are the top areas we know will help direct sales organizations continue winning market share from traditional e-commerce businesses.
In summary:
Provide a DIGITAL FIRST experience
Recognize the value of social selling
Reduce the number of systems used for maximum optimization
Put your data to work for you
Modernize existing platforms