How to accelerate in a downturn economy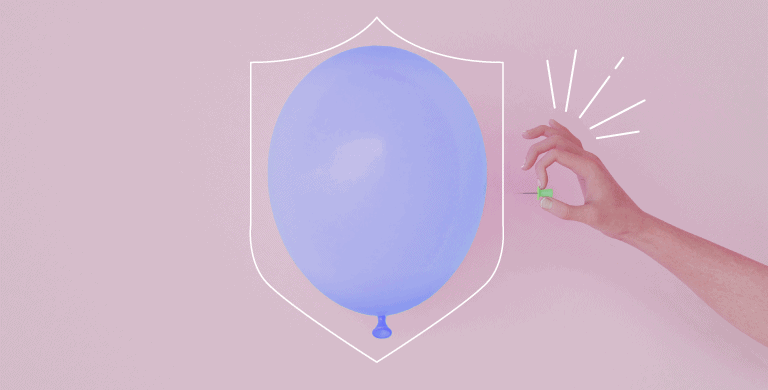 5 Winning Actions for Direct Sales Organizations
According to Gartner, lessons learned from prior downturns show that "industry leaders accelerate in downturns by investing in initiatives that matter. Right now, those decisions are all about digital." For most organizations, digital transformation projects have been ongoing for the past decade. However, in times of increased economic pressure, it's important to identify the key vector that will make your company stand out against competitors. Your key vector needs to focus on long-term vision but needs a short-term execution strategy so it can drive the strongest, positive impact in the shortest amount of time.
Differentiating with Digital in a Social Selling Environment
Across direct sales businesses, we're seeing a number of challenges amplified even further by economic conditions. Clear alignment on the challenge an organization is trying to solve, the key metrics affected and the digital strategy focus will ensure the project stays on track and immediate actions are taken.
| | | | |
| --- | --- | --- | --- |
| Digital strategy | Field value proposition | Customer experience | Efficiencies and automation |
| Impact metric | Reducing field churn, new consultant growth | Repeat purchases, customer acquisition costs | Infrastructure projects total cost of ownership reduction |
Winners break away in downturns
Applying Gartner-defined methodology to the direct sales digital environment, there are 5 distinct opportunities to drive competitive advantage:
1. Field value proposition
Show that the organization is treating every consultant from a holistic perspective, providing exceptional life, not just work experience.
Redefine your consultant value proposition so consultants know you're here to teach them how to operate a successful business in the social sales environment
Provide turn-key tools to enable an accelerated path to first sale and rank progression.
2. Consultant acquisition and development
In a hyper-competitive hiring environment, the ability to deliver ongoing learning opportunities and solutions to maintain a good work-life balance will be a clear competitive advantage if they're executed in the immediate future and delivered and enabled digitally.
Provide onboarding, learning and business opportunities for individuals that are focused on developing a long-term social selling career and digital skills.
Build programs that attract and retain digital-savvy sellers.
3. Customer experience vision
Over the past 3 years, organizations that delivered short-term digital transformation initiatives focused on streamlining the customer experience, saw growth even in the downturn environment. When promotional budgets are cut, developing efficiencies in repeat customer business and new business acquisitions are key.
Build revenue-generating behaviours and patterns that provide a consistent customer experience that's personalized and exceeds customer expectations.
Work with key leaders to scale and digitize their customer experience training programs.
Enable the field with best practices for serving customers.
Monitor field performance metrics and provide more training where sellers are struggling and falling below targets.
4. Smart AI-driven business insights
For Gartner, the focus is on predictive and autonomous digital projects, making organizations faster and leaner in decision-making. For distributed seller environments, enabling AI-driven behavior at the field level, and providing field insights at the corporate level is what will drive faster and leaner strategic decision-making.
Look for digital vendors that have the right technology AND an eye for a long-term partnership.
Choose systems that provide insights into your business performance from both a short-term and long-term strategic perspective.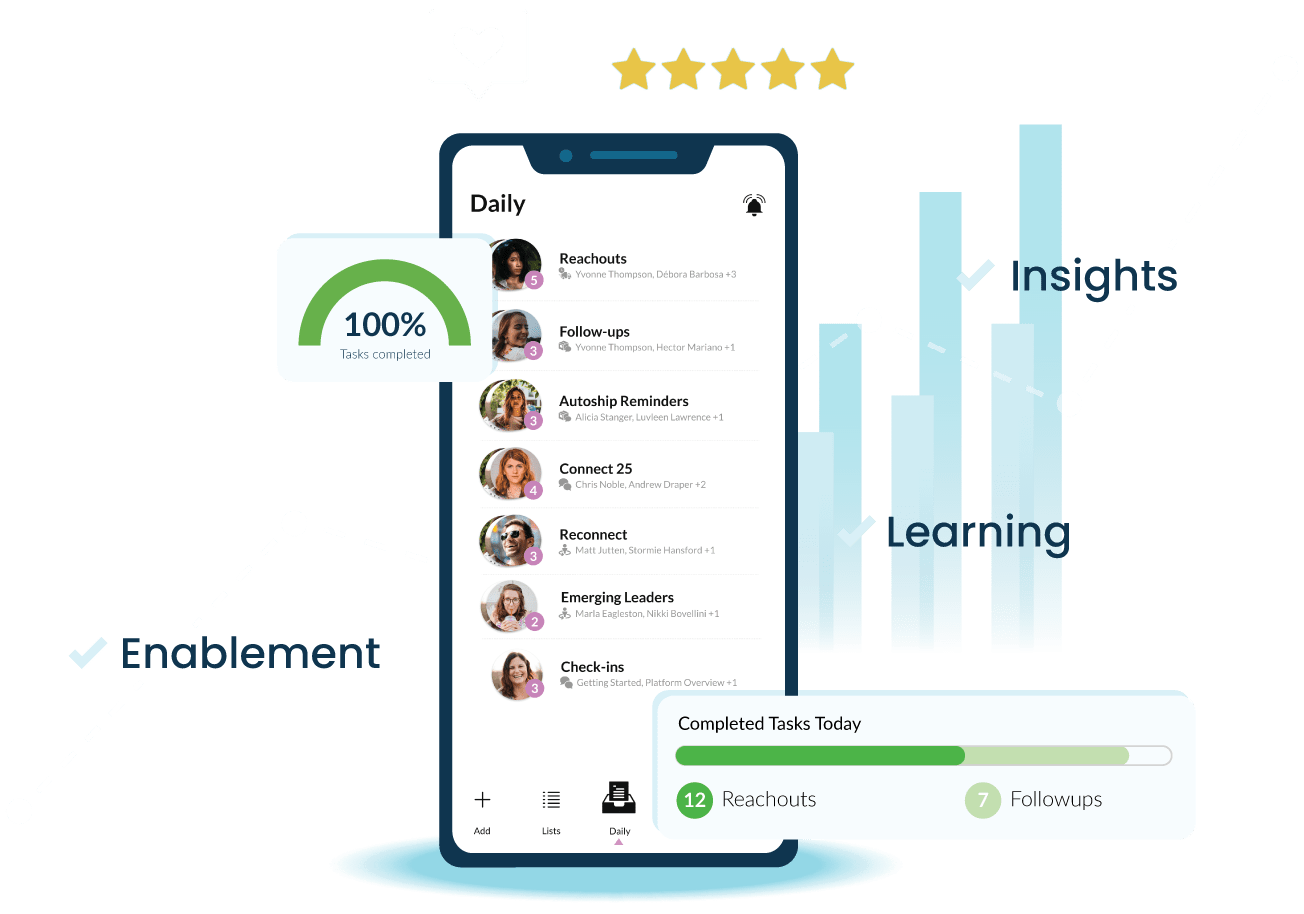 Corporate Solutions
AI-powered social sales enablement
• Increased order size
• Increased buying frequency
• Increased customer service & referrals
• New customer growth
5. Digital metrics
When the economic outlook is uncertain, Gartner stresses the importance of prioritizing project funding according to the strategic goals of your organization. One thing that was clear over the past few years is that watching and waiting is not an option. It might seem prudent to wait and see the full impact of the headwinds, but worsening economic conditions will make the investment more important, not less.
Invest in technologies that make it easy to measure their impact.
Select a metric you want to impact and choose a digital partner that will move the needle on this metric.
To summarize:
Economic downturn will increase the pressure on attracting the right type of field sellers and mitigating the external challenges of inflation, constrained global supply and overall performance decline.
Investing in the right digital initiatives can blunt the negative effects of economic pressures in the short term and build long-term competitive advantage.
When it comes to digital, it's time to go on the offensive as opposed to waiting until the solutions are proven by a competitor.