Penny AI Introduces a Revolutionary Learning and Onboarding Solution
Driving the future of social selling success, backed by science, research, and data
VANCOUVER, BC - Penny AI, a global leader in data-driven direct sales enablement, is launching Learning Solutions, to empower social sellers with engagement-based micro-learning. 
Having raised $27 million in Series B funding, Penny is committed to investing in onboarding, continuous learning and social commerce to innovate how sellers are set up for success from day 1. Today's launch is the industry's first micro-learning experience embedded into a social sales enablement platform. Learning Solutions delivers big wins in small doses right in the flow of work.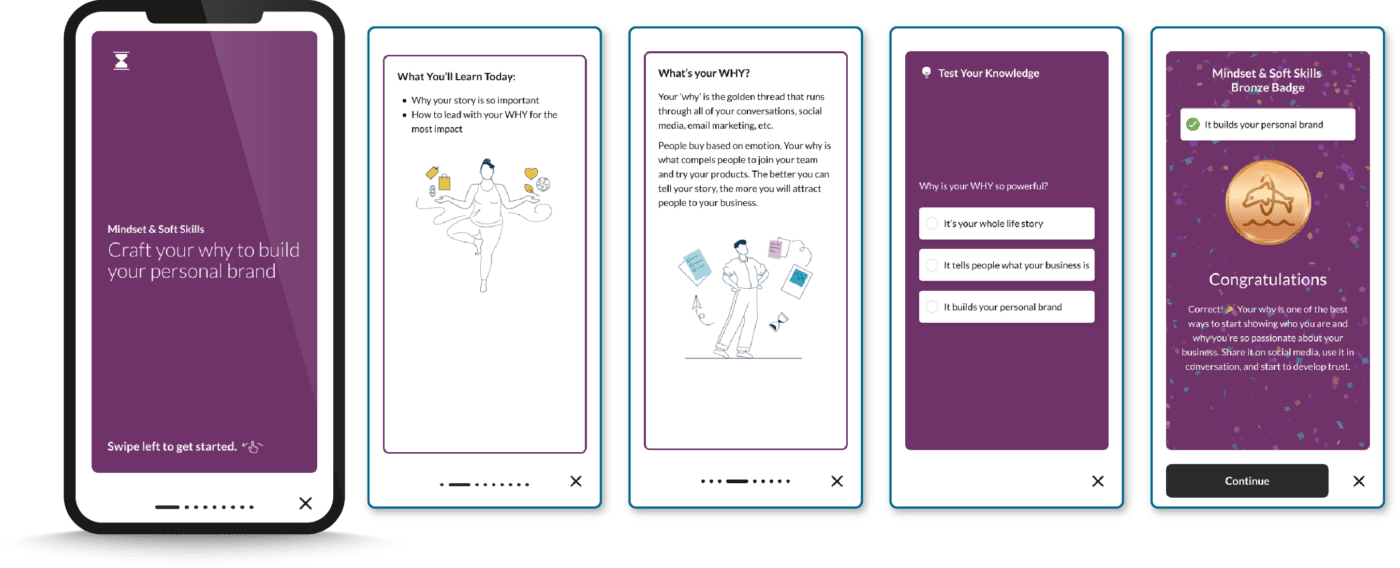 To lead the development of the Learning Solutions product, Penny AI brought in Lauren Mason Carris, Ph.D. for her expertise in adult learning and skills-based personalized learning software. Lauren built out a product team to develop a behavior-based digital learning experience that marries how adults actually learn with what social sellers need in order to succeed.
The hardest part of building a business is juggling learning while doing. Our new Learning Solutions delivers continuous training in the place of work (Penny) allowing sellers to learn about the industry, their company and business-building activities all while completing tasks. In effect sellers are learning while doing. For learning to work, it must be effective, relevant, just enough, and just in time. So that's exactly what we've built.
Learning Solutions is the natural next step to support social sellers as they build their business with Penny. It's the first platform in the market that combines learning science with in-the-flow application of learned material. Learning Solutions include:
A best-in-class social selling curriculum
Gamified learning experience
Micro-doses of content
Skills application for revenue-focused tasks
Insights into learning retention and business impact
The ability for partners to turn their own content into behavior-based learning modules
Learning Solutions is designed to solve corporate and sellers onboarding challenges, ensuring every seller receives the right training at the right time, so they can successfully build a business. 
When I talk to anyone in the social sales community, be it corporate teams, leaders or sellers, one of the top challenges to organizational growth and long-term success is the staggering levels of seller churn because of ineffective onboarding and training. Software done right changes lives and I believe that with Penny Learning Solutions we'll see time to revenue for new sellers decrease, seller retention increase, efficiency and overall confidence increase, and as a result the life time value of the end customer increase.