Read the full video transcript below to learn about how Penny creates a daily to-do list for you every day.
Video Transcript
The purpose of today's video is to walk you through how you can use The Daily section in Penny to drive your business forward every single day.
Penny will present you with curated Prospecting tasks, as well as Customer Care tasks that are actually due today. Every single task in Penny is communication-based. So what we're seeing here is: Penny is telling us that we need to talk to these people about these things.
If we were to think about an actual human assistant, helping us get organized with our day, our assistant would tell us: okay, you've got five new customer Reach Outs, three Follow-ups you've committed to, two Reconnect customers to talk to and one Personal Check-in today.
Completing a Reach-out Task
Let's complete one.
We're going to go up to Reach-outs and click. Right up at the top we see Caitlin. Let's click on her.
When we do, over on the right, we'll see the task pad. Now this task pad does a lot. It's going to allow us to look at her profile as well as complete, reschedule or remove the Reach-out… and then all the different ways we can communicate.
When you see the symbol of the method of communication like we do for Messenger, that means you can use it to communicate but if you see a plus, that's prompting you to actually edit their profile and add that method in.
Okay, so we have Messenger for Cait, so let's click on it… and as you can see, Penny helpfully pops open Facebook Messenger so that we can begin a message to Cait. We'll type it in and then we can hit send.
We'll head back to Penny and now we will notice that a Pending tag has been added to Caits Reach out. So this is just to remind us that, Hey, we started this. Maybe we're waiting for Cait to reply before we mark it as complete, in which case it's quite helpful. But we'll go ahead and we'll mark it as complete for now.
Now when you complete a Reach-out task in Penny, there's an amazing option that allows you to categorize your Reach-out.
Categorize your Contacts
This categorization feature in Penny is incredible.
For prospecting, it allows me to work smarter, not harder and spend my time with the prospects that have more potential. As I continue to follow up with Cait and build rapport to the point where I can add her as a Customer or a Team member, I can recategorize after every Followup.
Again, this categorization just means that I can maximize my time and work effectively. Okay, let's go ahead and mark Cait as Not Sure Yet.
Now, because we marked Kate as Not Sure, Penny has automatically created a Follow-up for 60 days. That's a little too far out for me. I'm just going to check back in two weeks and see if Cait has responded to my Reach-out message.
All right. So I changed it to two weeks. Now I'm going to add some notes.
Notes
To me, keeping good customer records is an incredibly important part of the sales process. Effective notes help me to remember what we talked about last time and remind me what to talk about next time.
I can choose to attach the note to the Reach out. We just completed, to the scheduled Followup coming up in two weeks or directly to Caitlin's profile. They're all good options because ultimately this note will always be visible when I look at Caitlin's profile.
In Penny you can create custom tags anytime you want. I'm going to add a vegan tag as well as a new mom tag to Cait's profile. This feature comes in really handy when we use the Custom Lists feature, which we'll talk about in later videos.
Okay. We've saved our notes and tags. We've got a Follow up scheduled in two weeks. Let's close it.
Completing a Follow up
Okay, so we've completed one of our five ReachOut tasks that we had scheduled for today… and we can move on to the next one if we wanted to, but I'm going to show you Follow ups.
So we've got four Reach-outs left to do. Let's head down to Followups and click there. All right. Completing these tasks is exactly the same. We're going to click on Maria.Over on the right we see the task pad, the ability to reschedule, remove, or communicate with Maria.
We click on Messenger, go down, you can type something in and we can just hit send. That's it. Once we hit send, we can now head back over to Penny and we'll notice that the Pending tag has been added until we mark it as complete.
Well, let's go ahead and mark it as complete. We get the chance to recategorize Maria again. This is really important. Things change. Your relationship with this person could change so the ability to recategorize is really helpful. But things with Maria are going great, so I'm going to keep her as a Hot Prospect. We'll automatically schedule the next Followup in two weeks and we can add notes and tags.
One of the things I love about Penny is the way that she is always scheduling the next customer activity. Like any good human assistant, Penny is never going to let you drop the ball.
All right.
The Daily
Let's head back over to The Daily. We're doing pretty good. We've completed a Reach out, a Follow up.
We still have some Reconnects and a Personal Check-in to do, but I think we can get through this today, no problem.
Over on the right-hand side of The Daily, we've got a handy gauge that tells us the percentage of our Daily tasks completed as well as which task types we've done. And if we click on Reach Outs, we can see Cait's and we have the option to undo it if we wish. Let's head back.
Penny was designed to help you maximize your time and fit your work into the pockets of time you have during your day. At the top of The Daily under How Do You Feel Today, there's a helpful slider that will allow you to adjust the amount of work you want to get done.
As you can see, when I moved the slider from Easy Does It to Crank It Up, it added more Reach outs, more Followups, and more Reconnects for me to complete.
Let's move things to Freight Train. There we go. We can see the amount of Reach-outs bumping up Follow-ups Reconnects as well.
Okay, one of the amazing things about a direct sales business is that you're your own boss and if you have time to work on your business all day, well, Penny's got a setting for that. Imagine the impact to your business if you completed anywhere from 5 to 24 new client Reach-outs per day, and that's just Penny's amazing Prospecting features. Penny was actually built to help direct sales sellers to keep their commitments to their customers and build authentic long lasting relationships.
Well, that just about does it for this video. Remember The Daily is your assistant, telling you who to talk to today and what to talk to them about.
I hope you found this video helpful… and remember, with an assistant like Penny, every day is a big day.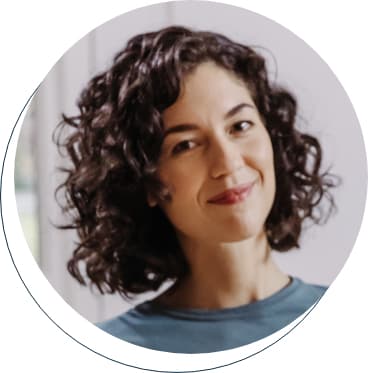 You've got this! We believe in you 🚀
Next items on this playlist
Penny Features
Next items on this playlist