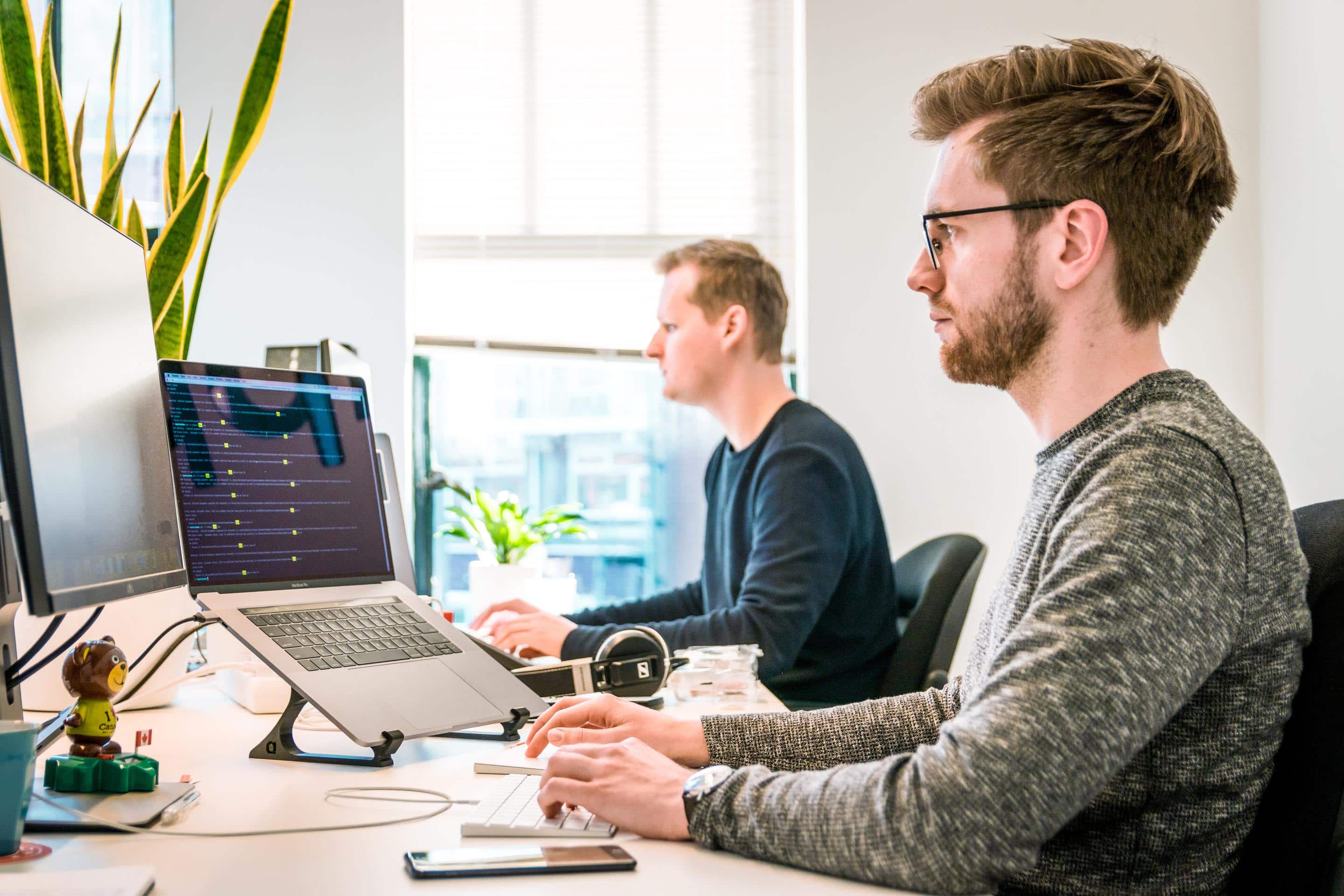 What is Content?
Content in Penny is your field's one-stop-shop for shareable assets and marketing materials that will help them grow their business. Distributors can use this section to share assets right to Facebook or share with someone in their Contacts on Penny. We make it really easy for Distributors to see what information they've shared and whether that asset has been viewed by creating trackable Penny links to each item. Penny users know how well their content is performing, who viewed it, who clicked through to a link etc. Giving them greater insights into their business.
What type of assets go in Content?
Penny supports the following types of content.
PDFs (as direct uploads)
Images (as direct uploads)
Videos (as Vimeo or YouTube links)
Scripts (as plain text)
Links
Each asset is uploaded into our system by selecting the "Add Content" button, similar to what a Distributor sees in their Content section. In this tab, there are several elements to a new Content item you should consider.
The Anatomy of a Content Item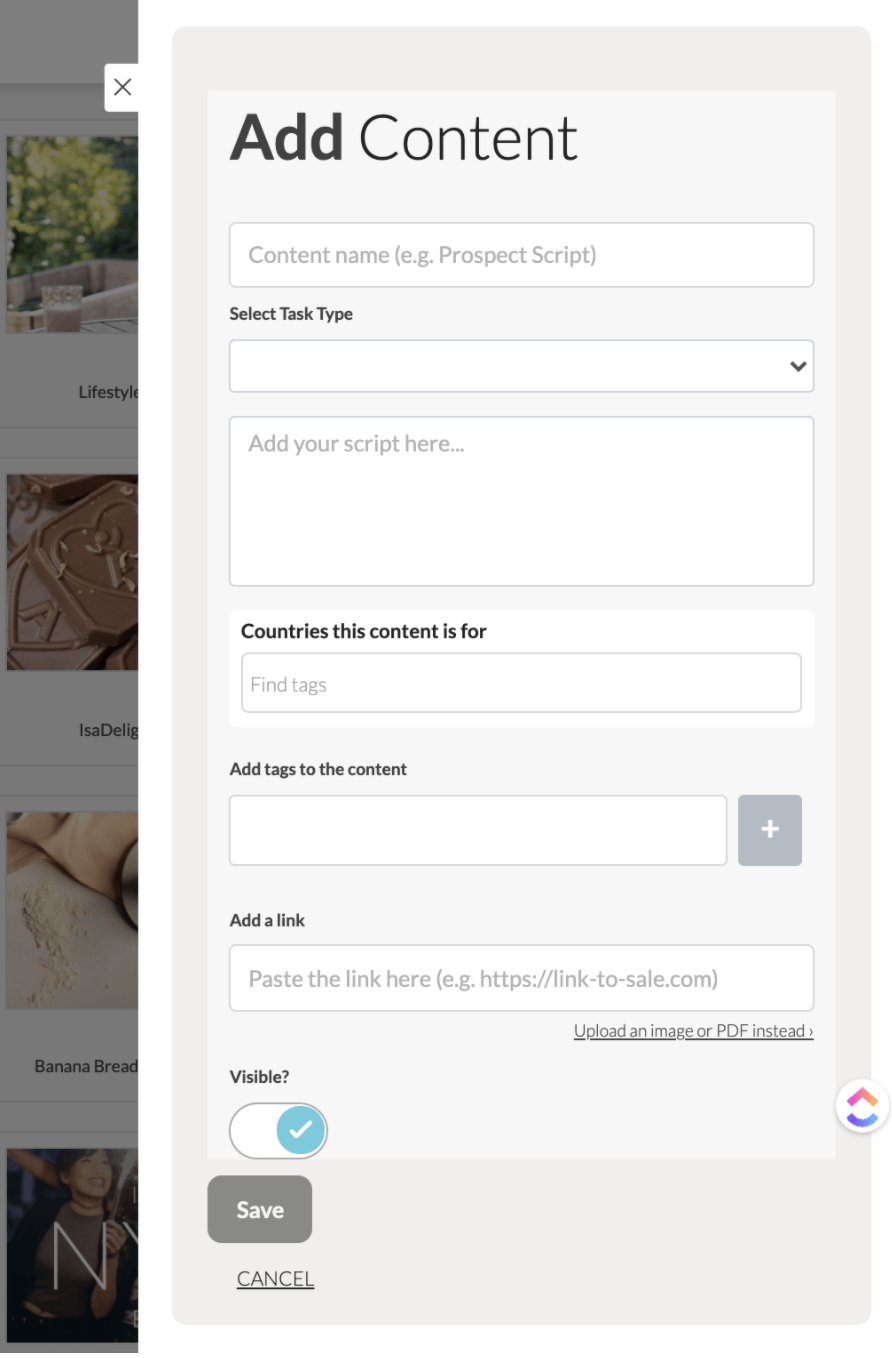 Title – a searchable name and appears in the Content Section 
Select Task Type – choose a task to associate the content with so that it appears in the "suggested content" section of a task pad
Add your script – this text appears in the message when a distributor sends the content, it can also stand alone as just a script with no image, video, pdf or link attached 
Countries – select the countries that this content should display for
Add tags – tags are the searchable elements of Content, you can add as many as you'd like and use a set of tags to categorize your content
Add a link (or upload an image or PDF instead) – this is where you drop in a link to your video content or other links, or you can select the "upload image or PDF" option to direct upload to the system. 
Visible – toggling this on or off makes it visible in the Content section for distributors or hides it. Tip: Never remove content completely from the Content section unless you want all links that have been shared to stop working. Hiding content by toggling the Visible button will hide the Content so that it cannot be shared anymore, but will make sure that anyone who has the link can still click on it and it can be tracked by the Distributor.
How do you upload Content?
Soon, Penny will have a dashboard that you can use to upload and manage your Content globally! Until then, your Account Success representative will handle it all for you.
Best Practices & Ideas for Content
The best type of content to share with Distributors is content that helps them achieve:
Generating new leads by posting direct to their social channels
Reaching out to new prospects
Following up with prospects
Communicating with their customers
Re-engaging with past customers
Here are some ideas for Content that can be uploaded for each objective above.
Generating New Leads
Product Overview brochure PDF
Social media graphic explaining the benefits of the products
Social media graphic about an upcoming webinar or event to learn more about the company
Social graphics that share recipes or product tips
Before & After social graphics
Reaching out to New Prospects
Introduction to the business video
Testimonial video about the products or business
Scripts created by leaders that are proven to work - like a "first time reachout script" or a "new business opportunity script"
Following up with Prospects
Scripts created by leaders that are proven to work - like a "follow up script"
Testimonial videos about the products or business
Price List PDF
Communicating with Customers
Scripts created by leaders that are proven to work - like a "new product available" script
Product promotions social graphics
Product re-purchase reminder script
Re-Engaging Past Customers
Scripts created by leaders that are proven to work - like a "checking in script"
Example Content Tags
Tags are similar to categories in Penny. Users can search for specific tags and keywords to help them find the content they are looking for. Here are some ideas for tags you may want to add to your Content: 
Product Information
Distributor Training
Recruiting Scripts
Customer Scripts
Product Information Sheet
Product Promotions
Example Scripts
Cold Lead Scripts:
"Hi there! I know we don't know each other, but I noticed you're an entrepreneur and I'm looking to partner with women like yourself with social influence online. I'm working directly with a company that has changed millions of people's lives. I was NOT looking for anything new, but from one network marketer to another, we know there's a special opportunity when the products and the company are highly credible and passionate about their people! It may not even be a fit for you but if I sent you a short video would you be open to taking a look?"
Warm Lead Scripts:
"Hey friend! I've got something you are going to want to see. I'm helping to launch a company that is focused on helping people achieve their fitness and weight loss goals. You are the first person I thought of. When can you chat?"
"Hi friend! How are you? I hope well! I'm reaching out as I'm the lead connector for a new company called X. I am hosting a private business overview call with the corporate team and would love for you to be a part of it. It will be on x/x/20 at 0:00 PM CPST. If I sent you the conference link, would you be able to make it? "
Customers New Products & Promotions
"Hey friend! You'll never guess what my company has just announced? Another fantastic product of course and there are some amazing studies that have been done on its effectiveness. If I sent you a video, would you watch it?"
"Hey friend! Guess what? My company has just launched a great promotion! I can get you 10% off and free shipping if we put together an order in the next few days. There are some really great products I've been thinking about for you and I think you'll love them if you give them a try. Do you have time for a call today to discuss?"
Re-Engaging Past Customers
"Hey friend! Long time, no talk! Listen, a while back you ordered some products from me and it looks like I completely forgot to follow up and ask how you enjoyed them. I'm sorry about missing that follow-up with you and I know it's been a while but would love to talk about your experience or even help you place another order to try them again. Would you be willing to talk later today?"
The best way to understand and learn more about the Content section is to use your demo account and practice sharing the content through your account. To learn more about how Content is shared please check out this tutorial video here: How to Share Content

Need additional support or have questions? Email your Account Success team.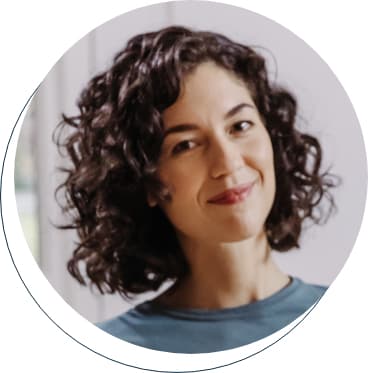 Building a business is a tremendous feat! Give yourself a pat on the back 💜
Next items on this playlist
Corporate Marketing
Next items on this playlist