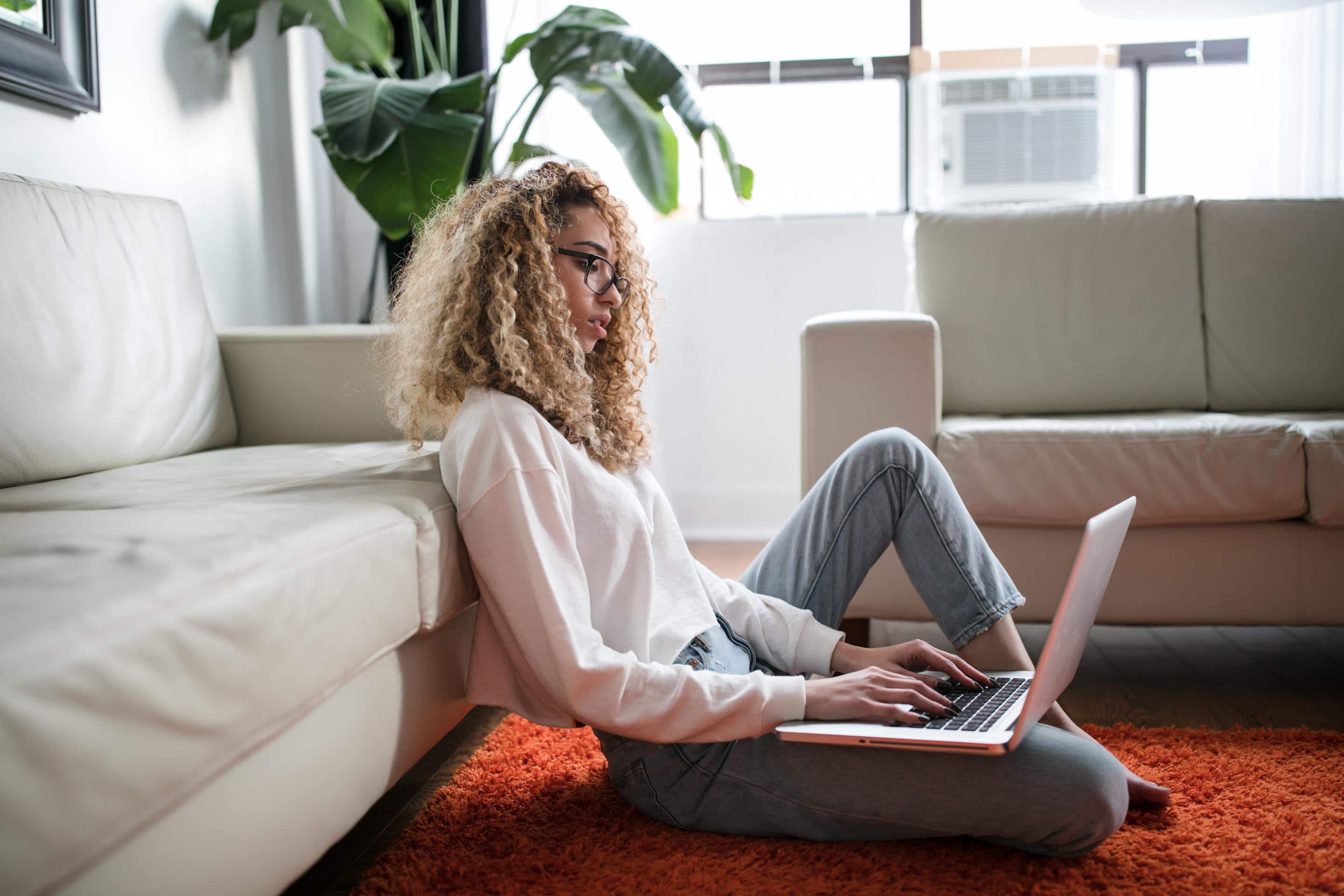 A Customer Care Cycle in network marketing is the clear journey your customers take from selecting the product to placing an order, receiving the order, using the product and then re-purchasing. Knowing what to say at each stage of this journey is crucial for providing an excellent customer experience.
As customers, we all crave an experience where we feel valued, informed and important to the person or brand that we spend our money with. A phenomenal experience starts with developing trust and knowledge of the product, continues through an effortless buying process, is strengthened with clear communications and expectations while waiting for the product to arrive and continues into being excited and delighted with the moment we first open the product.
It's an emotional and personal journey with the brand. When done well, it becomes a cycle — a cycle of repeated positive experiences, repeat buying and recommendations to friends and family. When the experience is negative — it can blow up in a negative cycle — customers disengage with the brand, they discourage others and ultimately damage the reputation of the seller and the company.
In the beginning, you'll likely be able to manage the number of customers you have, it's easy to stay in touch, check in on the orders and be your caring, delightful self with your customers. But what happens when you have more customers, more orders, your kids to manage at home and your team to support on a daily basis? Customers start falling through the cracks.
You know so well what it takes to develop a relationship and bring on even one new customer. Well, losing them only takes a second. The damage from the customer lost impacts your reputation, your brand and of course your sales goals.
With so much at stake, how do you make sure that no customers fall through the cracks? The answer is a Customer Care Cycle — a repeatable, automated process that makes sure that customers are taken care of along their entire buyer's journey. From when they first place an order to when the product arrives, to fulfilling repeat orders, handling all the communications and building relationships and trust in between. Your goal is to give them a phenomenal experience so they feel informed, valued and important.
Creating a consistent Customer Care Cycle is crucial for three reasons:
Repeat purchases
Customer loyalty and referrals
Ease of maintaining and duplication
If you provide an awesome customer experience a customer is far more likely to purchase from you again. They will become your brand ambassadors telling people all about your amazing products and how easy it is to order them from you. (They're also more likely to join your team if you're recruiting - check out How to Start Building a Team?)
What happens when a customer has a bad experience… they don't make a repeat order. What is worse than a customer not ordering from you again? A customer telling other people about their awful experience. You never know how someone might react and you don't want them telling their friends, or worse, telling people on social media not to order from you…
And finally, ease. Having a clear Customer Care Cycle means that you can repeat the same process for every customer and you know exactly where each customer is on their customer journey. Say goodbye to frantically messaging customers at random and say hello to organized customer-service excellence.
So what does a Customer Care Cycle look like?
Let's skip to the point where a new customer has said to you:
CUSTOMER: Hey, I'm interested in buying some [LIFE-CHANGING PRODUCT]?
Having a Customer Care Cycle means that at every step of the customer's journey you have a clear message and process. In other words it tells you exactly what to do, when to do it and gives you peace of mind that your customers feel cared for and valued.
STEP 1
The response.
There are lots of different options for how to respond to a customer's initial message. But if you analyze the range of messages you normally receive you'll find there are probably 2 - 5 recurring themes. This means you can build several templates and reuse them with a couple of tweaks to personalize the message based on your relationship with the customer. Here a few examples you might use with a brand new customer wanting to place an order:
RESPONSE: Hi [CUSTOMER NAME] that's excellent news. We actually have a promotion running at the moment where if you buy X you get X% off. How many would you like to purchase?
RESPONSE: Hi [CUSTOMER NAME] great timing, I actually have a few free samples for you to try along with your order ?
RESPONSE: Hi [CUSTOMER NAME], thank you so much for reaching out to me. [PRODUCT] is my go-to at the moment. Is that the one you were looking for or do you have anything particular in mind?
RESPONSE: Hi [CUSTOMER NAME], that's excellent here's the product catalogue [LINK] How about we set up a call tomorrow to talk through which products would work best for you.
RESPONSE: Hi [CUSTOMER NAME], I'm so excited you're starting on this journey, let's set up a call to chat through your goals so we can hone in on what products will work best for you. Are you free this afternoon?
Key takeaways when writing your responses:
Keep it personal. Use their first name and double check exactly what they wrote/said in their previous messages so your response is relevant to them. No one likes getting an impersonal automated response.
Keep it friendly. People are far more likely to have an excellent customer experience if the interaction is enjoyable. They chose you because they want to buy from you the person, not you the robot.
Keep it succinct. Try to focus on what is important to the customer. Don't bombard them with every single piece of information there is to know about the product. Keep it relevant.
Penny makes it super easy to personalize your customer outreach - learn more about Customer Care in Penny.
STEP 2
The order process.
There might be some back and forth between Step 1 and Step 2, having a quick call, chatting through different product promotions etc. The most important thing to note at this stage is that you want to enable your customer to make the purchase the way they want to make the purchase. Make it as easy as possible for them.
Do you have an online ordering system?
Do you have a form for them to fill their delivery details in?
Have you made them aware of any postage and packaging costs?
Have you made them aware of any bulk discount deals?
STEP 3
Delivery process.
Now some people might think their job is done after an order is placed but actually… the most important steps are about to happen.
Let your customer know when their order is going to be delivered. This might already happen through an automated email that your company sets up. But an extra personal message will make your customer feel like you're really going above and beyond to ensure they receive their package.
If it's a long delivery time check-in midway 'Just checking in, I hope you're well. Not long now until you can try out [PRODUCT].'
On the day of delivery check-in to make sure that the product has actually arrived. A bad postal experience, while out of your control, can reflect negatively on you. Checking in means you know what frame of mind your customer is in. If it hasn't arrived yet, say you'll personally check up on the package or give them tips on how to track their package with their local post service.
The product has finally arrived - make sure you share your excitement about the product as your customer opens the new box and experiences the products you love for the first time.
STEP 4
Follow up on the product.
Depending on the product you're selling the timing of this interaction will vary.
MESSAGE: Hi [CUSTOMER NAME], how's your week going? I just thought I'd see how you were getting on with [PRODUCT]?
At this point, we highly recommend not mentioning anything about re-ordering or trying another product. You want to show that you value a customer who orders one product just as much as you value someone who orders lots of products.
Hopefully, they've had a positive experience and you can follow up with:
RESPONSE: That's amazing to hear. If you ever fancy trying some of the other products let me know. I know [PRODUCT A] pairs really well with [PRODUCT B].
RESPONSE: That's awesome. There's actually a big promo deal coming up next month so if you're interested in ordering more or trying something new let me know. It's X% off when you spend over $X.
RESPONSE: Yay! I'm so happy to hear that you like it. It's one of my favourite products. I actually have some free samples of [NEW PRODUCT] - would you like me to send you some?
However… sometimes people don't like the products. And believe it or not, it's better if they tell you because if you know what the problem is then you can fix it. There's nothing worse than someone having a bad experience as their final interaction with the product.
They don't like the product
AIM - for them to purchase something else OR at least still have a positive association with you and the brand
RESPONSE: I'm so sorry to hear that. That's such a shame, especially when you were so excited for it. Would you like to try something else? Or maybe I could send you some free samples to try of [NEW PRODUCT]. No pressure, just let me know how I can help.
The product is faulty
AIM - for them to still love the product and want to do business with you
RESPONSE: That's such a pain. I'm so sorry to hear that. I promise this doesn't happen very often. I'll report it to [COMPANY NAME] so they can look into it and in the meantime, I'll send you a complimentary replacement [PRODUCT]. Sorry again - fingers crossed it arrives in one piece this time around!
STEP 5
Timely reconnect.
Depending on the product there might be a natural lifespan, for example, shakes, if a customer is drinking one every day they're going to run out of them within a set time frame.
Make sure you note down when customers are likely to run out of their current product so you can magically pop up at the right time so they can make a replacement order.
MESSAGE: Hi [CUSTOMER NAME], I was just thinking about you. How are you doing? Are you enjoying [PRODUCT]?
Depending on what is happening in your business you might be able to mention a promotion at this point or offer them a free sample of a new product.
Phew… that was a lot and this is a very basic customer care cycle. Every customer is unique and so will have different needs and different questions therefore by creating a natural flow of messages and keeping track of where each customer is on the customer care cycle no one will slip through the cracks.
Now you might think that all of that sounds exhausting, but this is what a phenomenal customer experience looks like. When a customer next places an order you don't need to be quite as hands-on. You've proven to your customer that if they have a question or a problem they can turn to you and you will quickly solve their problem and offer advice. However, the same rules apply; you still need to be personal, friendly and succinct.
We hope this helps you understand what is a customer care cycle and how you can create one that will make your life easier and give your customers an amazing customer experience.
Did you know that Penny has the Customer Care Cycle built into the app? Check it out today!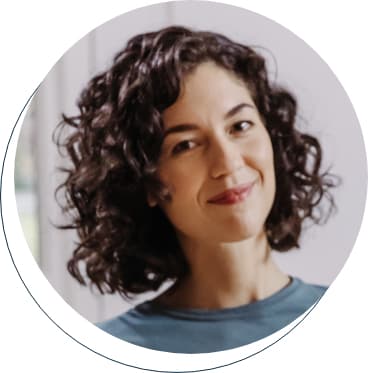 Well done for finishing this article and investing in your business! 🙌
Next items on this playlist
Social Selling
Next items on this playlist