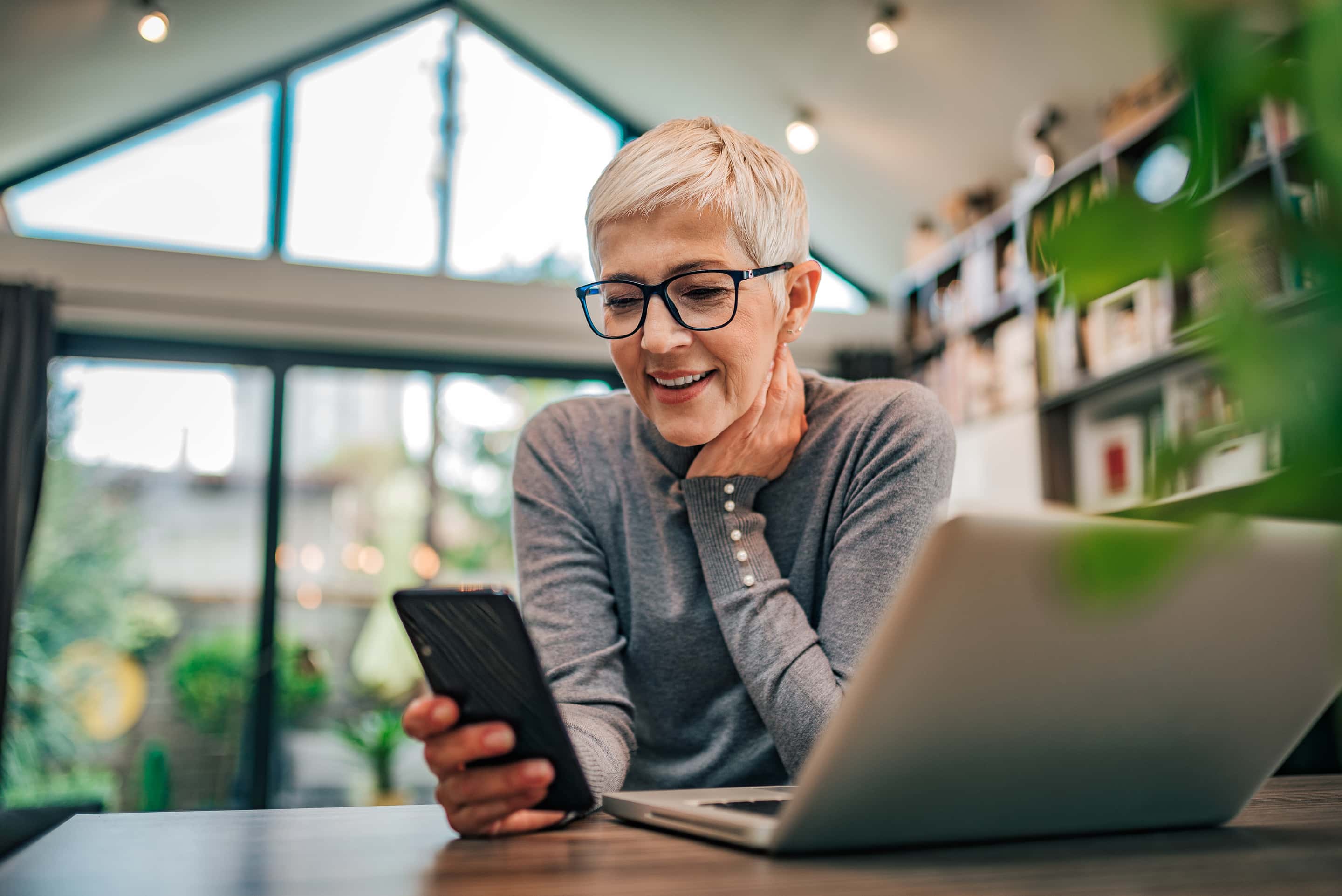 When you start a direct selling business everyone immediately suggests using social media as a tool to find customers and new teammates. And you probably want to roll your eyes at them… Of course, you know that Instagram is a good place to build your business! What many people don't take into account is that running a personal Instagram account VERSUS an account to serve as a pipeline for customers is very different. Let's take a closer look.
Below is an overview of how you can use Instagram effectively to spread the word about your business, make new connections, find new customers and grow your team.
Let's dive in!
Create a Personal Brand Identity
If you have an Instagram account, you're probably deeply familiar with the everyday struggle of what to post next and not having enough content to keep your engagement up every week. (It sounds so simple, yet why is it so difficult!) Having a clear personal brand identity can help. Instead of pondering what to post, your content strategy will align with your personal brand identity, removing the question of what should I post.
If you look at the high-flying Instagram profiles of entrepreneurs and companies they all have one thing in common — a clear purpose. When you land on their profile you know exactly what you're going to get from following them.
Whether you're starting a new Instagram account or transitioning your current Instagram account it can be tempting to talk about your business all the time (after, all that's the point right? — to sell products, find new customers and recruit new people to your team). But, if you spend all your time posting about your business you're not building a relationship or giving them the opportunity to know more about your unique personality. You aren't giving your followers that extra added value.
Many people already know this, but fall into this trap because they're just not sure what to post or what their followers want to see from them. Striking the balance between creating a personal connection and adding value to people's day while still selling products and services is not an easy feat. This is where creating a personal brand identity comes in.
To create a brand identity choose 3 broader topics you want to be associated with and stick to them when posting on your Instagram account. One should be about your products and the other two reflect your personality, lifestyle or interests. Ideally, they are related to your business philosophy and values, yet different from the product themselves.
Personal Brand Identity Examples
Person A: Loves running, sells the fitness supplements she swears by, is a stay-at-home mom but doesn't want to post photos of her kids. Naturally funny! Loves being outdoors in nature and walking her dog.
Personal Brand Identity
A business owner promoting fitness supplement products to support exercise
A runner who loves nature
A dog owner with quirky/funny commentary
Person B: Top team leader who is super busy, loves skincare and all things wellness, has a young family and is juggling lots. Really cares about mental health and supporting people on their journey.
Personal Brand Identity
A business owner promoting rejuvenating skincare products
A supportive and motivational leader
An active family doing lots of adventures
Person C: Travels around the world while running their online business. Loves exploring new places, practices yoga daily and is undergoing a weight loss journey and promoting the products they've been using.
Personal Brand Identity
A person sharing their weight loss journey
An avid explorer of new places
A discoverer of how to eat healthily and work out while travelling
Person D: Confident person who loves cooking and hosting events. Knows everything there is to know about wine and runs a business selling a monthly wine discovery box.
Personal Brand Identity
A lover of all different wine products
An expert on interesting and peculiar wine facts
An experimenter in the kitchen using wine in different recipes

Deciding on the three things you're going to talk about on your social media channel will:
Make it easier for you to know what to post
Make your followers know what to expect from you
Improve your personal brand recognition as an expert in these areas
Consistency - Create a Schedule
Now you have an action plan to support what you're going to post, it's time to decide how often you can commit to posting on Instagram. Instagram is rewarding consistency and predictability. This is great news for anyone who feels overwhelmed about posting frequently - stick with the consistent schedule as much as possible and make sure it's something you can keep up over time.
Instagram currently recommends (take a deep breath, it's a lot!):
Post: 3 in feed posts per week (this includes static, carousels, reels, and IGTV)
Story: 8-10 stories per week (averaging 2 per day)
Reel: 4-7 reels per week
IGTV: 1-3 IGTV per week
Don't let the above panic you! Regular high-volume content creation can be a full-time job. Many high-level Instagram personalities have teams working with them on content creation. As long as you are consistent in your postings and have a strategy - you don't have to create content with such a high frequency.
When creating your content decide on a plan of action for how many times you can commit to posting a week and follow it. Here are some examples but you can tailor a schedule to suit your needs and time.
Take control of your business and smash the glass ceiling with Penny
The virtual assistant built for social selling success. 🚀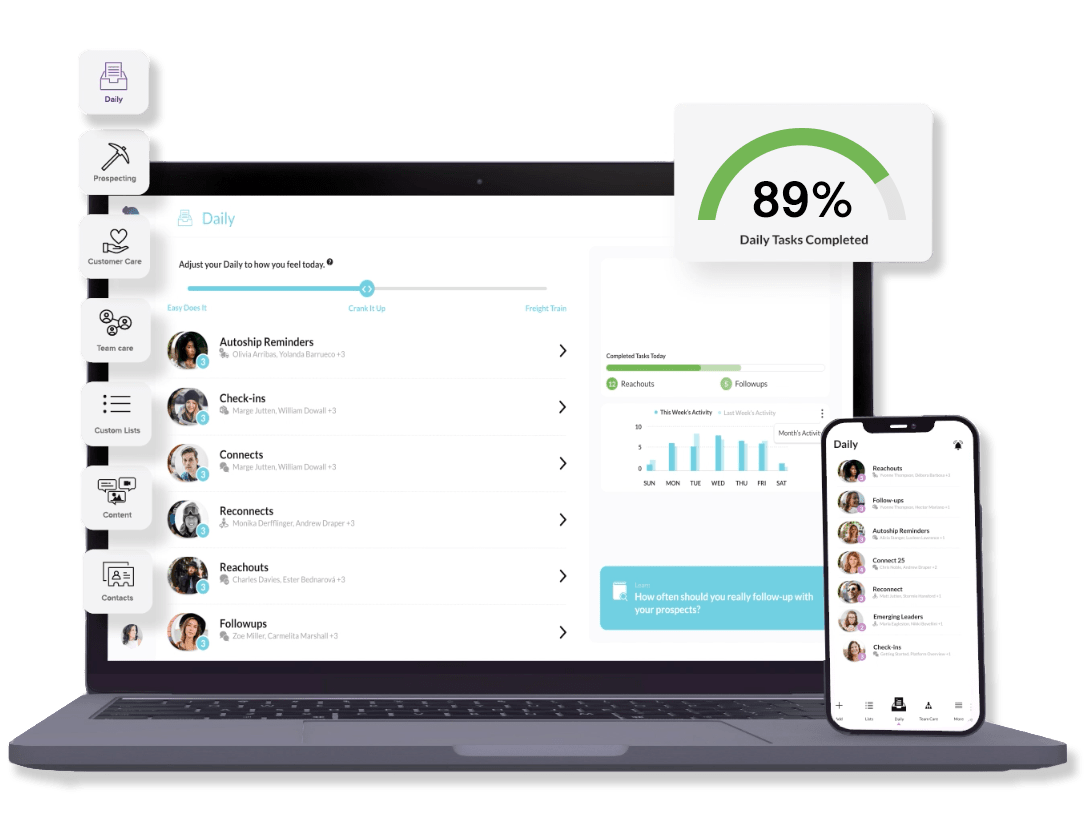 Schedule Examples
Schedule A
Post: Monday, Wednesday, Friday at 9am
Story: 1 per day
Reel: 1 per month
Schedule B

Post: Tuesday and Friday
Story: 4 per day
Reel: 2 per month
Schedule C
Post: Monday
Story: 2 per day
Reel: 2 per week
Schedule D
Post: Saturday
Story: 3 per day
Reel: None!
Depending on where you are on your Instagram journey this schedule will look very different. In the beginning, you will need to put more effort in to carve out your space on Instagram, find your people and grow a connected follower base. Remember to routinely review how much effort you're putting into Instagram and how much relatively you're getting out of it — new customers, new prospects, repeat orders etc. Sometimes the effort is worth the long-term gains, sometimes it isn't… but that's for you to decide! You're the boss and you know what works best for you and your business.
Check out Top Tips from Penny's Social Media Manager for Building a Social Media Presence that Converts
Using all the features
If you create a schedule like the above then you'll be using lots of the features already but there's more…(of course there's more, there's always more!)
We know that for some of you, this is the fun side of Instagram and to others… this is where it can start to get overwhelming. Be aware of the additional features below, if you're ready, start experimenting, if not don't worry you can always try them out later. If you're already a pro quickly double-check to see if you're using all the features across all the different publishing options on Instagram. If you are — excellent work!
On a post you can:
Tag your location
Tag a friend or company
Use relevant hashtags
On a story you can:
Tag your location
Ask questions
Conduct polls
Use stickers
Use relevant hashtags
Tag a friend or company
Take story quizzes
On a reel you can:
Tag your location
Tag a friend or company
Use relevant hashtags
Good quality photos
So we know what we're going to post when we're going to post, all the features you can explore and use when creating posts... Now it's time to look at what specifically you're posting. Starting with pictures! These are the basics so you're likely doing this already but it's worth having a little refresh. (As we talked about before a personal Instagram profile is very different to a revenue producing Instagram profile)
Instagram is an image-first platform. (We know you know this, but bear with!) If you're scrolling through your feed or stories it's usually when an image catches your eye that you stop and actually engage with the post.
This is where personal accounts and an account with a purpose differ A LOT. On your personal account, you can post whatever you want. When you're posting with the goal to engage with someone to buy a product or join your team you need to be more mindful about what you're posting.
For example…
Selfies - a good quality selfie is statistically proven to have high engagement
Posts - generally higher quality photos
Stories - can be lower quality photos or resharing someone else's post
Graphics - curated or created - you can share content your company provides you with or make your own (Check out resources two sections down!)
Products - make sure the product looks good
Lifestyle - selling people on you and your lifestyle
There is a bit of trial and error with photos as well. What works for one person might not work for you. This is when your brand identity will help you decide what content to post.
Captions
For some the photos are the hard part, for others, it's the caption...
Now if you have an Instagram account you've definitely written captions before. If you're someone who likes writing then this is easy. But, if you don't like writing or don't feel confident in you're writing ability, or even just struggle sharing your personal story this can be really difficult. (You are not alone!)
Captions are where you can really tell your audience more about you, what makes you tick, what you're up to, why you started your business, why you love the products you're selling, the opportunity available to join your team, what you do in your spare time...
Some pointers for anyone who feels the struggles of writing a good caption:
Have a clear theme for each caption — to sell, to motivate, to recruit, to inspire, to share
You can use emojis!
On stories sometimes you don't need a caption (YES!)
On posts your caption can be long or short — mix it up and see what your followers engage with more
Remember in posts you can edit your caption after you hit post if you notice a typo or decide to change the message
Use your Personal Brand as a guide on the captions you're writing
Ask questions in your captions to prompt people to respond
Look at your scripts and see if you can repurpose them for a post
Check out our article on 30 social prompts for Network Marketers starting their Instagram account for some inspiration!
External Resources
There are lots of resources you can use to make creating and posting content to social media easier and fun! You've probably heard of them before but here are our favourites just in case!
We recommend checking out.
Canva - a free app with awesome templates for creating graphics
Tezza - an Instagram filter app to make all your posts look amazing
And that's it! There is just so much to learn when it comes to social media! And even when your an expert Instagram goes and changes the algorithm or introduces a new feature and we all become beginners again. Browse the other articles in the Penny Social Media playlist for more information and if there is anything missing message us on @getpennyapp with a request!
If you take one thing away from this article…
DO
Have fun and be you!
Be mindful that Instagram is a public forum
Create a Personal Brand identity to help inform what content you're posting
Use good quality photos
Post consistently
DON'T
Post anything you feel uncomfortable sharing
Stress about social media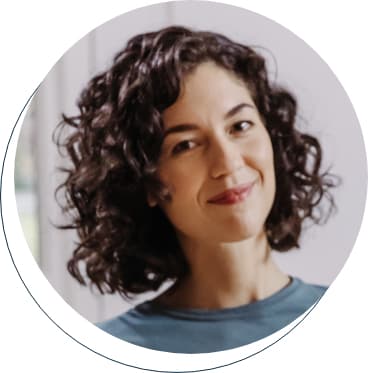 Make every day a BIG day! ☀️
Next items on this playlist
Social Selling
Next items on this playlist