Level
Up!
How to Authentically Share your Story with Rachael Grayce
How to Authentically Share your Story
Are you Comfortable with your Story?
Everyone has a story to tell…
In Rachael's final LevelUP lesson she helps you take ownership of your story. It's easy to tell your story when you're seeing success but what story do you tell when you're just starting out?
Discover:
Why you need to celebrate your story
The importance of being authentic
How to celebrate the early wins
Your comfort level surrounding your own story and authentically sharing your story is what will ultimately draw people in. Don't feel like you need to have quick, massive success or be at the top of your company's compensation plan to be able to share excitement. Share what you're excited about now.
Maybe you're new or you haven't gotten the start that you thought you would. If you're absolutely in love with the products or service or company that you are offering, and hopefully you are, and if not, I suggest finding something that aligns with your interests better. But share your excitement about that.
If you're loving it and it's improving your life, share it. If you've seen great success on the business side and you're growing and building share, people want to be a part of something. People want community. They crave connection. I've had people join my team before even trying any of our products simply because they saw the community. And they wanted a piece of it.
Have you heard of the term FOMO? The fear of missing out. Create it by sharing you, your heart and what you love. Success is different to everyone, and it's not measured the same for every person's business.
There was a public speaker in the last few years who kind of bashed the saying "fake it till you make it", but I disagree. I don't like anything fake. But your mindset is the most important part of this equation. So if you can set your mind to believe that you are success and that you are doing this, I believe you will. You achieve what you believe. So ask yourself, what am I telling myself about me? What is my own story in my own head?
In conclusion, Have fun. Don't take yourself too seriously. Remind yourself why you started and what your goals are. You are worthy of all the success in the world, and you are worthy of a wonderful community of like minded people who lock arms to support one another and lift each other up. Remember to practice your story, get vulnerable and be authentically you so that your vibe really can invite your tribe.
Downloadable material
Suggested Articles
Rachael Grayce
Hi! I'm Rachael. I am a proud Indigenous woman, a mama of 4 incredible girls and a Market Developer with Rodan+Fields Premium SkinCare. In my spare time, I volunteer for my town on Treaty 7 territory, and use my social platforms to share information and education about social injustice. I love renovating old spaces, stretching out with some yoga, and walking my sweet pups! My passion is helping people empower themselves. My goal is to help others. Tough love is sometimes the name of the game, but understanding the root cause is the first step to healing.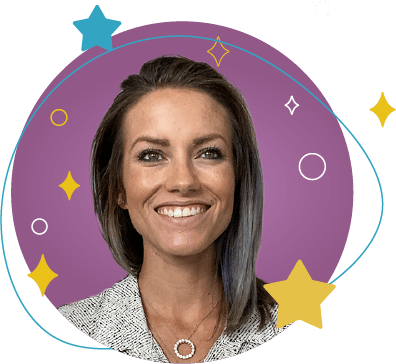 Level
Up!
Other courses for you
LevelUP!
Sign up to get courses delivered straight to your inbox.
Every day we'll send you a new lesson hosted by an expert in their field. In just 2 minutes they'll give you a practical, takeaway tip on how to take your business to the next level.