Level
Up!
How to be Inclusive with your Social Selling Strategy with Chris Kennedy he/him
How to be Inclusive with your Social Selling Strategy
We all make mistakes
You're going to make mistakes… and that's okay 🙂
In Chris' fifth LevelUP lesson, he lets you know you're probably going to make mistakes, but that's okay, and how to apologize, learn and move on.
You'll learn:
How to apologize and move on
How to learn and keep committing to making changes
The power of genuine growth
You're probably asking yourself, what if I mess up?
What if I make a mistake? And truthfully, it happens. 😶
Don't make a big deal out of it, though. Honestly, I've had folks that have made mistakes with me and it could be more embarrassing for me if the other person goes on and on about it, making it an even bigger, bigger deal than it really actually is.
Instead, just apologize for it and move on. Most importantly, learn from it and commit to making those changes to your language, to your posts, or to your overall social strategy.
A genuine: "I'm sorry I messed up and I promise to learn from this and do better next time," is going to go a huge way with your downline, your customers, and your social media followers, than just ignoring it and pretending that it never happened.
So as we wrap up this session, here are today's takeaways. ✨
Your business includes more than just women.
Be inclusive of everyone.
Inclusion is more than just actual representation or participation by individuals.
Make the change to gender neutral language.
Keep your business, including your social media, accessible for everyone.
Lead by example, and have these kinds of conversations with the folks that are around you. It really does start with just talking about it.
And lastly, remember, we're all human.
We all make mistakes. And that's OK. Own it. Apologize for it and do better next time. I hope you found this presentation helpful and informative, and I want to wish you all good luck with your social selling strategies and thanks for joining me today. 💜
Downloadable material
Suggested Articles
Chris Kennedy he/him
"I am an active and passionate member of Penny's Diversity, Equality and Inclusivity Group and enthusiastically look for fresh and creative ways to further inclusion in all aspects of life."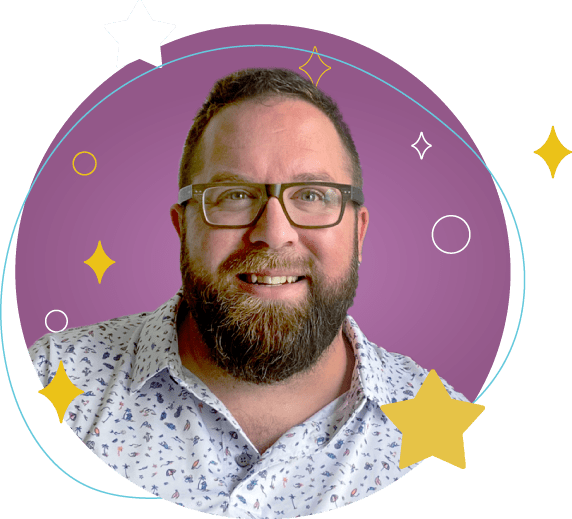 Level
Up!
Other courses for you
LevelUP!
Sign up to get courses delivered straight to your inbox.
Every day we'll send you a new lesson hosted by an expert in their field. In just 2 minutes they'll give you a practical, takeaway tip on how to take your business to the next level.