Level
Up!
Reframing Sales | Discover How you're Selling Already with LaTisha Cotto
Reframing Sales | Discover How you're Selling Already
Introduction
We need to talk about sales…
LevelUP with LaTisha Cotto as she unpacks everything you think you know about sales and helps you reframe your understanding of what exactly sales is.
Discover…
What actually is Sales?
How you're already selling
How to lose your fear of sounding 'sales-y'
Hi, my name is LaTisha Cotto, and I am a master life coach and motivational speaker. I fell in love with network marketing during a global pandemic. And before I actually started my business, I had a lot of objections, the strongest being: I don't have any sales experience. I'm not a sales person. I don't know the first thing about selling, and I don't think I would be good at it. And I'm so grateful that I went ahead and took the leap because after many trainings and just getting out there and connecting with people and sharing what it is that I'm up to, I realize that there are many misconceptions about what sales actually is. And those misconceptions keep you stuck and small and scared to show up consistently in your business. My hope is that during our time together, we will set a solid foundation for you so that you know what sales is so that you can be confident in showing up and shining and sharing what it is that you're up to in your life, in your business. So let's get started.
Downloadable material
Suggested Articles
LaTisha Cotto
My name is LaTisha Cotto. I'm a Master Life Coach + Motivational Speaker. I'm obsessed with helping YOU love yourself into the life of your dreams. There's a saying that, "When the student is ready, the teacher appears." I believe that it's not an accident that you stumbled onto my course. YOU ARE READY TO OWN YOUR MAGIC. It's my joy and honour to remind you of your innate brilliance, resilience and worthiness.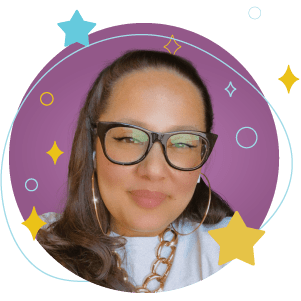 Next Lesson
Level
Up!
Other courses for you
LevelUP!
Sign up to get courses delivered straight to your inbox.
Every day we'll send you a new lesson hosted by an expert in their field. In just 2 minutes they'll give you a practical, takeaway tip on how to take your business to the next level.