Level
Up!
How to Build a Dream Team of Social Sellers with Courtney VanAuken
How to Build a Dream Team of Social Sellers
Create a Solid Follow Up Game
Reconnect, reconnect, reconnect 💫
Wooo! It's Courtney's final lesson. Today she's going to walk you through the importance of creating a strong followup game. (Hint: Courtney uses Penny to manage her prospect list!)
Discover
Followup Friday
How to Followup
How to build a relationship while following up
I just checked my email and I had about three emails from the same company telling me I left an item in their cart. That is a solid follow up game and that's something that you as a social seller need to make sure that you become an expert in. 💌
If I asked you what your list looks like right now, potential recruits, you should be able to pull out a notebook, pull out your phone, go on the Penny app and show me what your list looks like and show me how many people you've been talking to. Personally, I aim for at least 20 conversations talking to people at the business opportunity every single day. I usually aim for over 100 a week, and that's how my success has happened in getting at least 15 to 60 recruits every single month. My follow up game, especially for distributor recruitment, is at the top of the line, and that's how it should be for you. 💜
Think about this if you're talking to someone about a product, they're more likely to buy on the spot or buy next week or buy it in two weeks from now. But if you're talking to someone about the business opportunity, they're going to be having those fears like we talked about before. Those limiting beliefs that are going to hold them back a little bit, you may get people who sign up with you right away because they've been watching you for a while. They're ready to go all in. They're ready to change their life.
But there's other people who need a little bit of time of following up, so every couple of days, follow up Friday is my favourite, but every couple of days I try to make those connections with the people I'm talking to about the business, whether it's liking some of their stuff on social media, checking in on them, starting to understand who they are, what their dog's name is and just being super personable so I can be with them on that journey and know exactly who they are and let them know that I'm going to be there for them, right? If you just talk to them one time and then you don't follow up with them again. I'm sure they're not going to come back and reach out to you about the business opportunity because they're going to think, hey, maybe you didn't even really want them on their team. But that's not true, right?
Every single person you talk to, you want them to do this with you because how amazing your business opportunity is. So start following up.
I suggest using the Penny app right away, putting in the conversations you're having every day and look at that every couple of days:
Follow up with the people you're talking to about the business opportunity and just be personable.
Be authentic.
Stay consistent.
Keep that positive mindset.
Use those objections that you're going to be hearing and overcome them.
And you guys, I promise you, if you push past the fear of having those conversations and you push past the fear of not being able to build a team that if you start using these tools tomorrow or even tonight, why not go and do it and you guys will be coming back in a year from now saying I brought in anywhere from 15 to 60 recruits every single month with my business and now my team is thriving. And I feel amazing and on top of the world. I hope you guys had a great class with me. I cannot wait to see what else you're learning in these tiny courses and have a great night. 💜
Downloadable material
Suggested Articles
Courtney VanAuken
Courtney is an experienced marketing data analyst with a Masters in Business Administration. Her network marketing business skyrocketed when she applied her business skills to social selling. Courtney is here to share her formula for building a social selling dream team.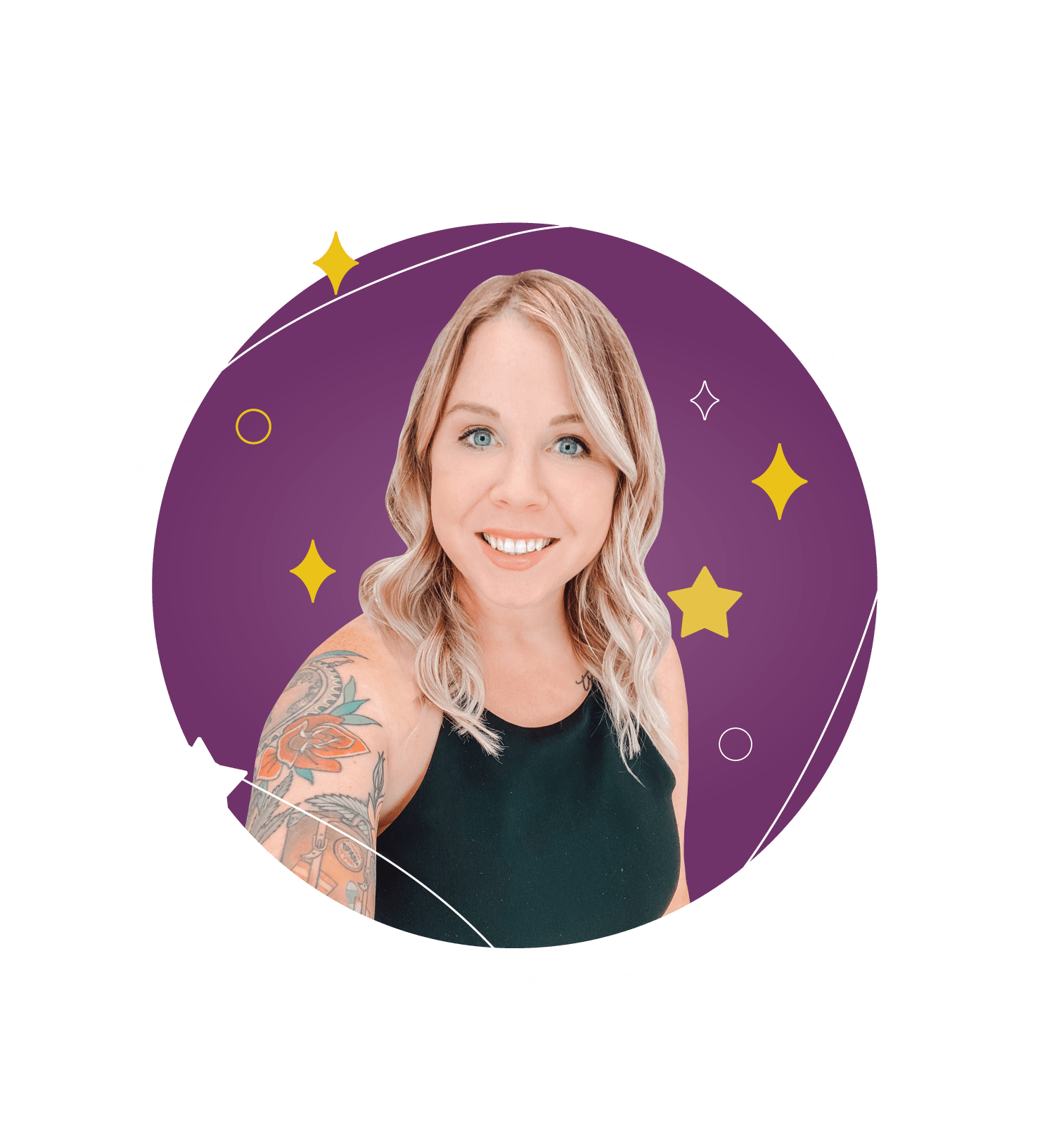 Level
Up!
Other courses for you
LevelUP!
Sign up to get courses delivered straight to your inbox.
Every day we'll send you a new lesson hosted by an expert in their field. In just 2 minutes they'll give you a practical, takeaway tip on how to take your business to the next level.