Level
Up!
Time Management Tips for Network Marketers with Megan Sumrell
Time Management Tips for Network Marketers
How to centralize your business information
Is your system speeding you up or slowing you down? 👟
In lesson 4, Megan is going to talk about one of the biggest blockers to time management  — an inefficient information system.
This lesson covers:
Why you need a good information management system
How it saves you time
The difference between managing customer information, connection information and general business information
(How Penny can help!)
Keeping all your information in one place 🔎
All right. Welcome back. I'm Megan Sumrell, time management expert.
And the next thing I want to share with you to help you not be working 24/7 is to start thinking about your central repository of information for your business.
What do I mean by that? Well, we have to juggle a lot of things in our businesses, right? We need some form of a system to track all of our current customers, people we're talking to and team members. You may have heard the term CRM, if you're watching this, Penny is a perfect tool for that. But what we need to do is have one central place where all of the information around people is stored. You need to have central place that you go to that tells you and reminds you what you're supposed to be doing and when you're supposed to be doing it.
A calendaring system so that you can leverage some of the tips in these previous videos around routines.
Right and then a third central hub of information. If you really are growing a big business, there is some data that you're going to want to track around that in terms of sales, revenues, expenses, all of that. Now, what most people do. And I love technology, I really do, but if we're not careful, we will find that we are using seven or eight different tools to really track the same information. What do I mean with an example there? Well, maybe on the Notes app on your phone, you're keeping a list of five people you're currently having a conversation with. But then some of them are in a CRM app over here and some are in that notebook on your desk. Right what this does is this ends up becoming a tremendous suck down of our time because you are going to waste time trying to remember where you put the information or where to go look for information on that last conversation. So at this point, as you are, whether you're in New in business or whether you've been in business for a long time, you really need to figure out and establish what are your central hubs of information going to be.
This is what is going to allow you when you are stepping into an intentional chunk of time to work your business. If this is the time when you are going to be following up with any emails or messages from existing customers, as you're doing that, you need to when I'm working on this type of task, I'm opening up this tool for my information storage and I can update it real time as I'm going. Maybe a monthly task is around tracking, tracking data points for your business. And so at that point, you can sit down and open the one tool that you use for that and update your information there. I can't stress enough how much of a time saving you will experience when you have established tools and places for the information that you need to have the business of your dreams.
Megan Sumrell
"I help people master time management, organization and productivity. Do you ever feel overwhelmed and frazzled? Walking through the motions day after day "getting it done" but flat out exhausted?If you are exhausted from #allthethings and want to gain control over your calendar again, I want to help YOU!" - Megan Sumrell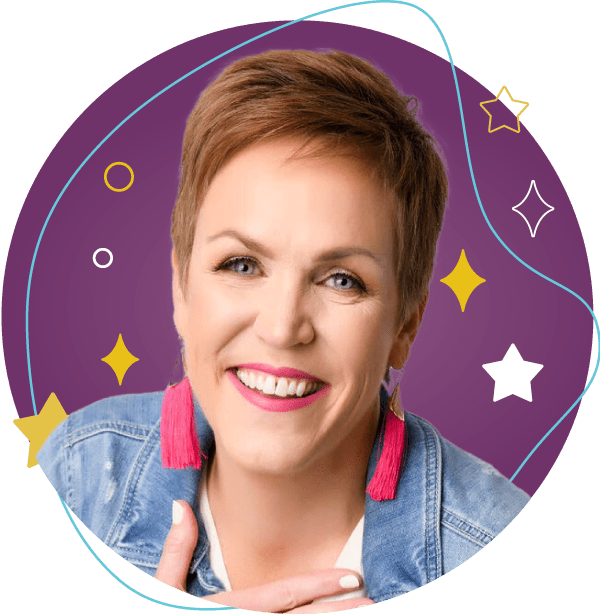 Next Lesson
Level
Up!
Other courses for you
LevelUP!
Sign up to get courses delivered straight to your inbox.
Every day we'll send you a new lesson hosted by an expert in their field. In just 2 minutes they'll give you a practical, takeaway tip on how to take your business to the next level.