Level
Up!
How to Choose the Right Company for YOU with JJ Birden
How to Choose the Right Company for YOU
The Product
Choose a Product you are Proud to Represent that Makes Sense
In part 4 of JJ Birden's LevelUP course, JJ takes you through how to decide if the product is the right fit for you. 
Know what questions to ask when you research:
The Company
The Owners
The Products
The Compensation Plan
Your Leader/Business Partner
So the third point you want to consider when looking at direct sales companies, what are the products and services you're going to be referring to others? Another important ingredient of success because the products and services you use and refer are going to be directly connected to your ability to create residual income. So your goal is to find something that your customers are going to want to order or going to want to use every month, or really for life, so you can create the best retention in your business. So as you're looking at companies and you're checking out their products and services, ask yourself: do they connect with me? Would I use them every day? Am I excited about them? Are they unique or just another fad product with a lot of competition out there? Is there a need for this particular product and service and in this social media world, would I feel comfortable marketing them? You must be a raving fan of the products and services you represent. Also, look at the history of the company. And how they release new products and new services because everything's always changing. So is the company brand up to date? Are they evolving, innovating, reinventing themselves? Do they continue to introduce new products and services that allow you to stay excited about them? Understand this if you're going to invest for 10, 15 years of your life building your future, you might as well do it with a company that offers extraordinary products and services.
Downloadable material
Suggested Articles
JJ Birden
JJ Birden is a former NFL player, best-selling author, entrepreneur, motivational speaker, husband and father. As a Direct Sales Leader, he's shooting for the top and bringing his whole team with him. He's been married to his college sweetheart, Raina, for 30 years and has 8 children (3 biological and 5 adopted nieces and nephews). He and his family reside in the Phoenix area.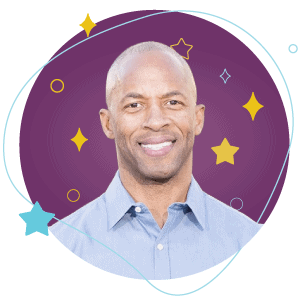 Next Lesson
Level
Up!
Other courses for you
LevelUP!
Sign up to get courses delivered straight to your inbox.
Every day we'll send you a new lesson hosted by an expert in their field. In just 2 minutes they'll give you a practical, takeaway tip on how to take your business to the next level.