Level
Up!
How to Choose the Right Company for YOU with JJ Birden
How to Choose the Right Company for YOU
The Owner
Ask the Right Questions About the Owner

In JJ's third video he unpacks all the questions you should be asking about the owner of your future direct sales company to make sure it is a perfect fit for you.
Know what questions to ask when you research:
The Company
The Owners
The Products
The Compensation Plan
Your Leader/Business Partner
Point number 2 is the owners: Who's running the company, what's their reputation, what's their background, what's their level of experience? Now some of this obviously you can find on the internet, but you want to make sure you ask the right questions to get the right information because you need to feel good about whoever's making the key decisions in the company you're about to put your name on. One point I feel is extremely important is have they ever done direct sales? Have they been in the role that you're about to take on as an associate or independent rep? Do they know what it's like to be in your shoes? When I was in the NFL, it's interesting because there were two types of coaches: coaches who played in the NFL and coaches who hadn't. Now both coaches were very good, but the coaches who played in the NFL, they coach from a different perspective. They knew what it was like to play at that level where you're playing against some of the best athletes in the world. The speed of the game is so much faster. So they had an edge or an advantage in their coaching because they had that personal experience. So if an owner has built a direct selling business, they know what it's like to work with customers, to do trainings, to host events, to do the basic business, building action steps from prospecting, presenting and following up and enrolling new customers, getting them started right and leadership development. They know what it's like also to experience the wins and the losses that happen in our profession. You see, all this experience they have will make them better owners because they know what it's like to be on the other end, and it's going to help them make the right decisions for the company, but also the right decisions for the field.
JJ Birden
JJ Birden is a former NFL player, best-selling author, entrepreneur, motivational speaker, husband and father. As a Direct Sales Leader, he's shooting for the top and bringing his whole team with him. He's been married to his college sweetheart, Raina, for 30 years and has 8 children (3 biological and 5 adopted nieces and nephews). He and his family reside in the Phoenix area.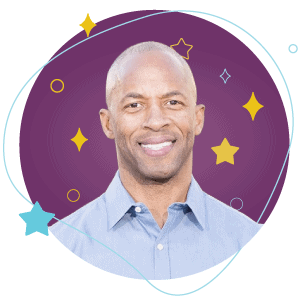 Next Lesson
Level
Up!
Other courses for you
LevelUP!
Sign up to get courses delivered straight to your inbox.
Every day we'll send you a new lesson hosted by an expert in their field. In just 2 minutes they'll give you a practical, takeaway tip on how to take your business to the next level.