Level
Up!
How to Be Successful with a Small Social Media Following with Maisha Dible
How to Be Successful with a Small Social Media Following
How to Welcome New Followers
First Impressions Count
Join Maisha Dible's LevelUP course on How to Be Successful with a Small Social Media Following. She takes you through her top tips on how to create a meaningful relationship with your followers and show them that you care.
Discover
Why Quality truly is more important than Quantity
How to be Authentic
The extra steps that really show you care
Hi, my name is Maisha Dible, and I have been in the social selling network for over 10 years today with LevelUP, we are going to get you armed with the tools and language you need to grow your business, even if you have a small social media following. Are you ready? Let's go.
First, it's important to connect to your audience authentically. Whenever I get a new follower, I love to send a simple message and make it personal. It can sound something like this.
'Thank you. [Insert their name] so much for following. I'm so glad you're here.'
You see, in my opinion, a simple thank you can go a long way. The more you connect and pay attention to your network, the more they will see your content and be there for you. Remember, if you take the time to welcome new followers, especially when they have the opportunity to follow millions of other people, it will pay off for you. There's a reason why it's called social media. It is the time and place for you to be social and not hide when growing your business.
Downloadable material
Suggested Articles
Maisha Dible
#1 African American Earner, Maisha Dible is a network marketing specialist. Coaching global entrepreneurs, leading an incredible team and reaching the top of her company, Maisha achieved it all with a relatively small social media following. Learn from Maisha why QUALITY really is better than QUANTITY.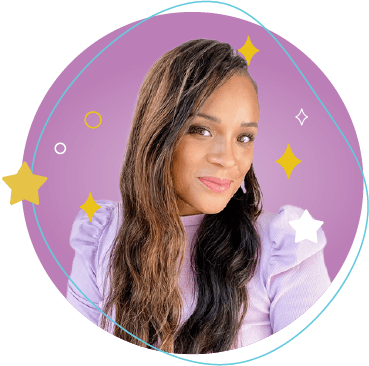 Next Lesson
Level
Up!
Other courses for you
LevelUP!
Sign up to get courses delivered straight to your inbox.
Every day we'll send you a new lesson hosted by an expert in their field. In just 2 minutes they'll give you a practical, takeaway tip on how to take your business to the next level.