Level
Up!
How to Be Successful with a Small Social Media Following with Maisha Dible
How to Be Successful with a Small Social Media Following
How to Engage to Promote Growth
Engagement is Key
In Maisha's second lesson she unpacks how to engage with your followers. If you have a small social media following your followers have actively chosen to support you and follow your journey out of all the other people on the internet so it's important you show them that you care.
Discover
Maisha's rule of 3
Why engagement is key
So now let's engage and grow.
Note a simple like, comment, and share can go a long way again. The more you interact with others, the more the social media platforms will begin to work for you.
I like to use a rule of three when commenting to posts that I have made. So let's say you post a picture of your family and someone comments you have a beautiful family. I would comment back keeping my rule of three in mind, which is a minimum of three words any time I comment back. So it would sound like this.
'Thank you so much for your kind words [and I'd insert their name.]'
You see, it literally takes two seconds to click on someone's profile and grab their name. It will speak volumes to the other person on the other side of this conversation. So to note here, make it personal when engaging.
Downloadable material
Suggested Articles
Maisha Dible
#1 African American Earner, Maisha Dible is a network marketing specialist. Coaching global entrepreneurs, leading an incredible team and reaching the top of her company, Maisha achieved it all with a relatively small social media following. Learn from Maisha why QUALITY really is better than QUANTITY.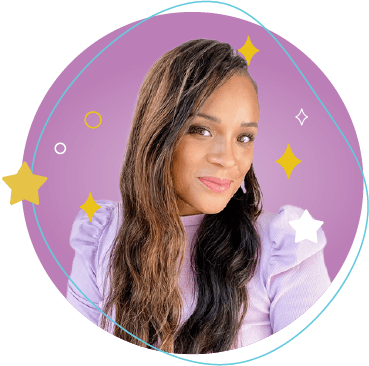 Next Lesson
Level
Up!
Other courses for you
LevelUP!
Sign up to get courses delivered straight to your inbox.
Every day we'll send you a new lesson hosted by an expert in their field. In just 2 minutes they'll give you a practical, takeaway tip on how to take your business to the next level.