Level
Up!
How to Be Successful with a Small Social Media Following with Maisha Dible
How to Be Successful with a Small Social Media Following
Why Engagement is More Important than Followers
Engagement and the Algorithm
Engagement isn't just important for showing your followers that you care, it's also about boosting your engagement metrics so Instagram knows you're active and continues to share your profile to new users.
Discover
How to evaluate your engagement metrics on Instagram
Understanding your engagement score
How engagement is all about customer care
Now, let's shift gears to a big topic. Quality versus quantity.
So by continuing our good behaviours of welcoming and thanking new followers, as well as our rule of three, when it comes to commenting but not forgetting to like and share, our network will begin to grow with like minded quality followers who are not only engaging and interacting on our page, but in our stories as well.
I encourage you to not worry about the number of followers you have, but pay more attention to the engagement score the algorithm gives you. For an example, you could have 20,000 followers, but if only 500 of them are engaging in your content or talking to you, that tells the engagement score, it's going to be close to zero.
If you have 500 followers and 400 of them are interacting with you in your content, that tells the algorithm two things. One, your content is valued and two, you are being social and not just posting and hiding your engagement scores, but brands and companies look at when considering a partnership.
So if that score is important to them, it needs to be important to you as a business owner. Let me give you an example. So let's say you're an owner of a bakery and you bake all the goods, but you barely say a word to customers that come into your shop. You could have the best cupcakes in the world, but if your customer service is terrible, you're most likely to not succeed.
So let's turn the tables. Let's say you open up a bakery, you bake all the goods, you greet every single person that comes in with a smile and gratitude. They will not only leave with a smile, but they will tell their friends about your shop. The lesson here is treat your online business like you would a brick and mortar, and you will begin to have quality followers.
Downloadable material
Suggested Articles
Maisha Dible
#1 African American Earner, Maisha Dible is a network marketing specialist. Coaching global entrepreneurs, leading an incredible team and reaching the top of her company, Maisha achieved it all with a relatively small social media following. Learn from Maisha why QUALITY really is better than QUANTITY.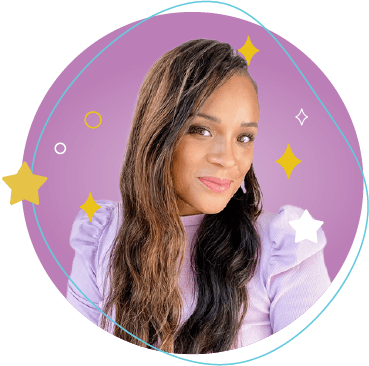 Next Lesson
Level
Up!
Other courses for you
LevelUP!
Sign up to get courses delivered straight to your inbox.
Every day we'll send you a new lesson hosted by an expert in their field. In just 2 minutes they'll give you a practical, takeaway tip on how to take your business to the next level.